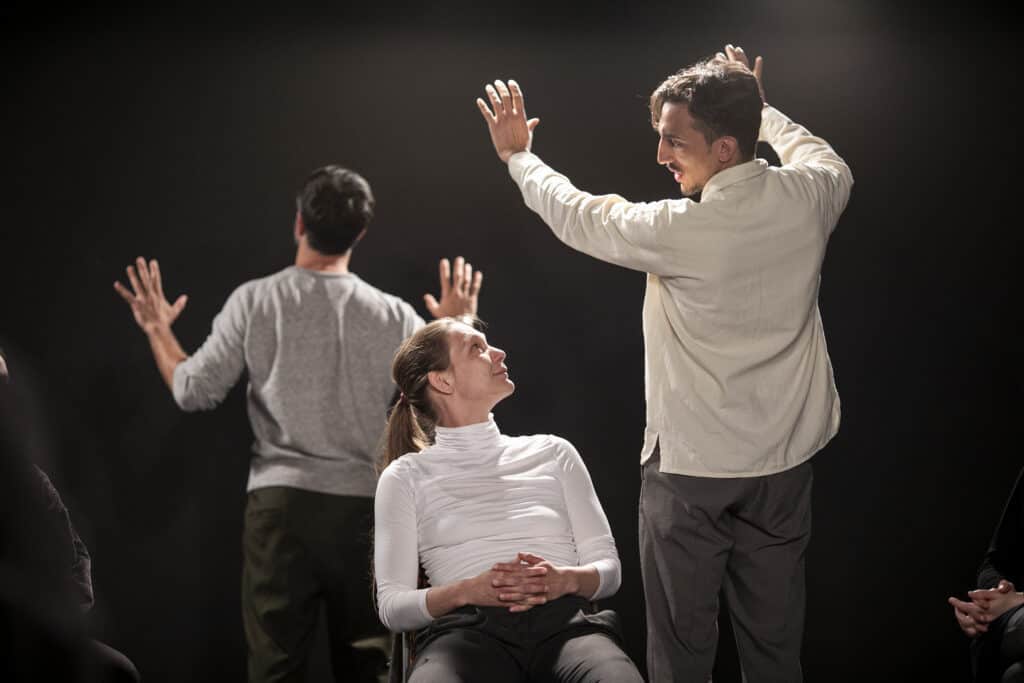 Introducing TRUE STORY:
TRUE STORY invites its audience to meet in a common ground between reality and imagination. Two performers weave fictions from facts, engaging the unifying power of storytelling in search of the present moment.
The piece is made up of stories. Lots of stories. Stories that range from galleons in the South China Sea, to space pods on distant planets; stories about the familiar, the foreign, and the fantastical. But as the show progresses, the boundary between these fictional worlds and the performance space begins to blur, and the stories are revealed to be closer to reality than they first appeared.
The black-box theatre mirrors a ship's windowless cabin, the creaking of chairs echoes the ropes straining at anchor. As narrative threads weave through the performance space, the audience themselves begin to appear as characters.The performers abandon all prepared material, drawing narratives solely from the evolving dynamics of the space, and a feedback loop emerges between the room, the people in it, and the tales being told.
Viewed through the kaleidoscopic lens of these stories, the present moment comes into focus, and a common ground emerges where we can all exist together.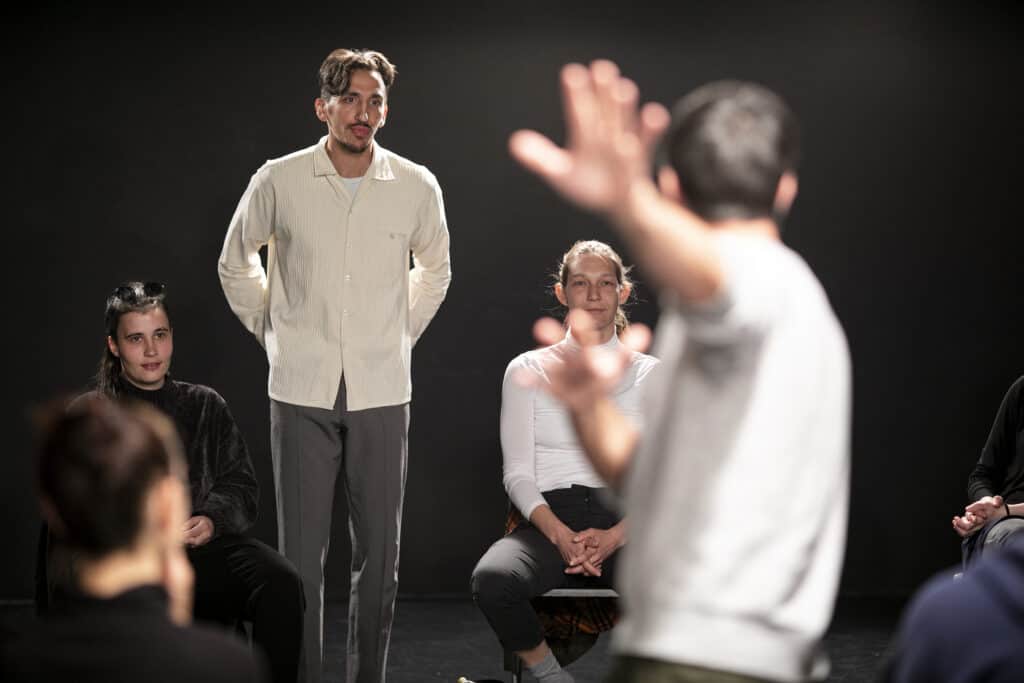 Credits:
Created and Performed by Satya Bhabha & Jonathan Bonnici
In collaboration with Bojan Jablanovec
Administrator: Gry Raaby
Body Work: Klavs Tarp
Translation: Morten Dalhoff
Co-produced by Via Negativa
Funding from the Danish Arts Council, Knud Højgaards Fund.

With thanks to:
Anita Wach
Marie Louise Stentebjerg, Luke Cooper, Emilia Gasiorek, Amalie Bergstein Nielsen, Karin Bergman, Kai Merke, Naja Lee Jensen, Ida Elizabeth Larsen, Cecilie Ullerup Schmidt, Andreas Liebmann, Sara Gebran, Alma Toaspern, Brice Catherin, Grega Zorc, Katarina Stegnar, Kristina Aleksova, Olja Grubić, Sara Horžen, Naju Bhabha, Carter Batsell, David Herskovitz, Serena Bobowski, Benjamin Evans, Shahana Goswami, Zorawar Shukla, Indira Bonnici, Mattin Bonnici.