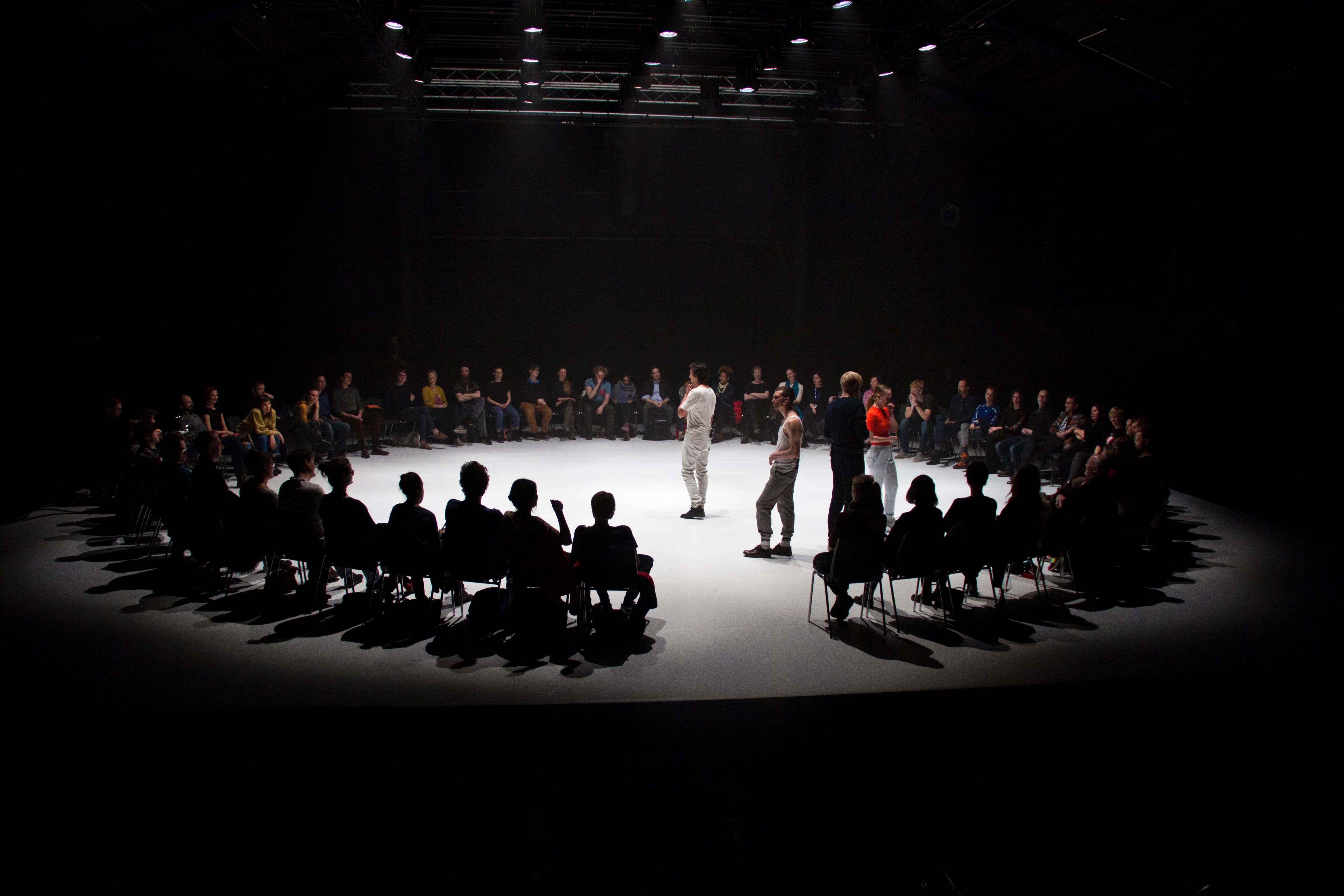 SYNOPSIS
TRANS- is a collaboration with the choreographic duo two-women-machine-show which started as an investigation into the violence inherent in language.
In an intimate circle of 40 chairs the audience participate in a type of ceremony in which they are simultaneously spectator and participant. They are the source of the performance, being described by the performers in a constant stream over the 50 minute duration. In the execution of the description practice the performers commit to inventing nothing and denying nothing, even as they progress from the concretely factual to the metaphoric. Through semantic shifts in the way of describing, the placement of the performers voices and the light score we achieve a space of constant movement, a space where the subject and object distinction becomes blurred, cracks appear in language and all kinds of unexpected forms find their moment to emerge.
CREDITS

Idea & Staging
Jonathan Bonnici, Marie-Louise Stentebjerg
Staging & process documentation
Ida-Elisabeth Larsen
Performers
Jonathan Bonnici, Emma-Cecilia Ajanki, Piet Gitz-Johansen, Robert Logrell
Light, scenography & costume
Hanna Reidmar
Lighting technician
Kerstin Weimers
Sound artist
Santi Rieser
Graphic & process documentation
Samuel Gregory Moore
Co-produced by Bora Bora
Supported by: Danish Arts Foundation, Copenhagen City Council, Odense City Council, Augustinus Fonden, Arts Council UK, Teater Momentum, Dansehallerne (Laboratoriescenen), Dansarena Nord, Play Practice Residency, Mumuksha Centre for Transformation.

REVIEWS
"There are few sound and light effects. But I was rapt. TRANS-, two-woman-machine-show and Jonathan Bonnici, has stripped theatre bare to two elements: a power-exchange between performer and audience member, and language. . . .TRANS-, more than anything else I saw at Theatertreffen, turned the medium inside out to look for a new form of sympathetic magic."

Lily Kelting, Theatertreffen blog
"This is the re-birth of theatre. An audience gathers in a space with a group of actors to make a testament to meaning, human existence and the way we tell stories. That's how it's always been in the theatre. two woman-machine-show and Jonathan Bonnici are showing us, as if for the first time, the oldest truth."

Jury statement, Stückemarkt, Theatertreffen 2016, by Simon Stone
"Und auch wenn der Abend gegen Ende seinem eigenen Schematismus zum Opfer fällt, ist "TRANS-" einer der radikalsten und aufregendsten Beiträge des Festivals – und in der Abstraktion vielleicht sogar nah dran, eine Aussage über die politischen Umbrüche der Gegenwart treffen zu können."

Michael Isenburg at http://nachtkritik.de
IMAGES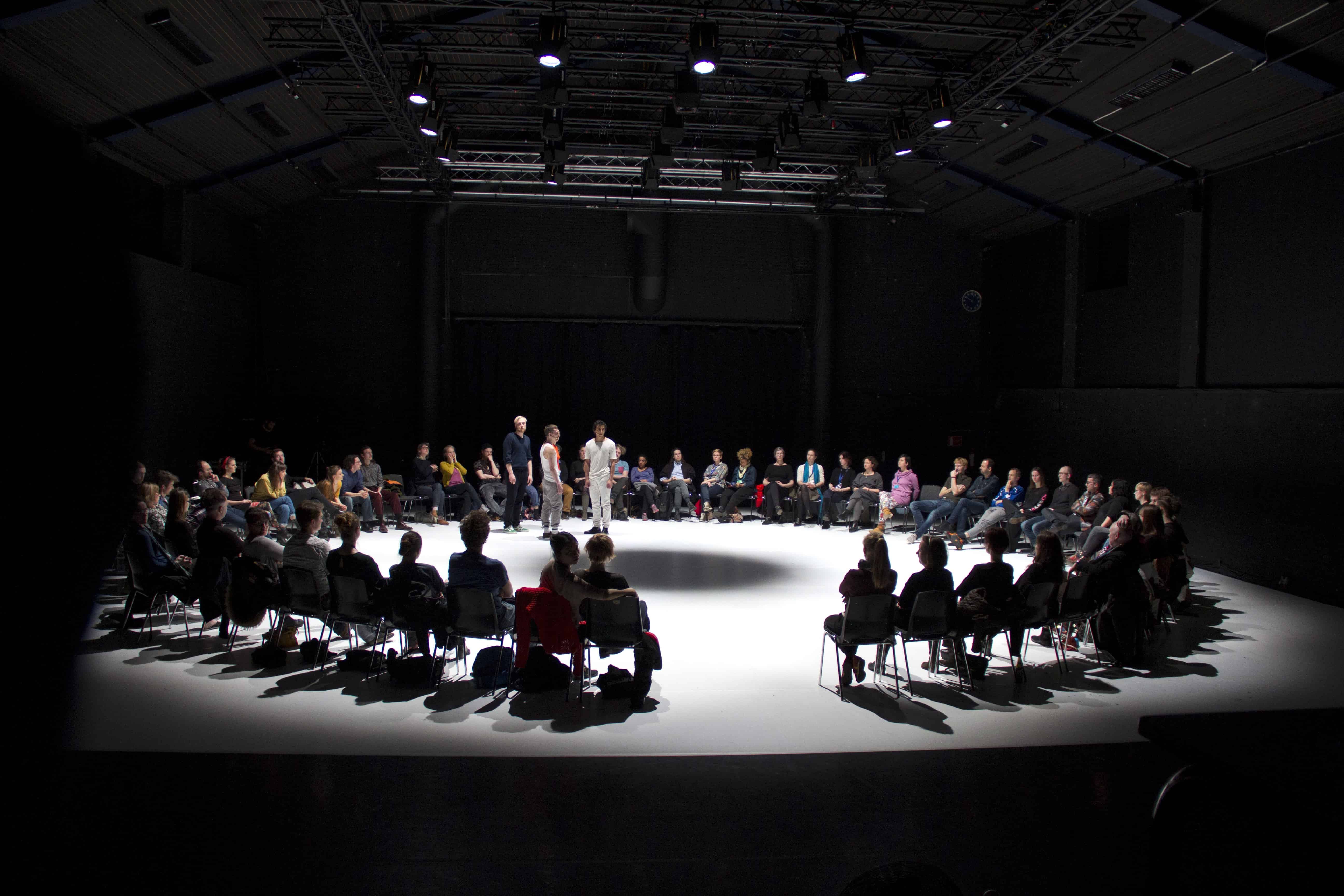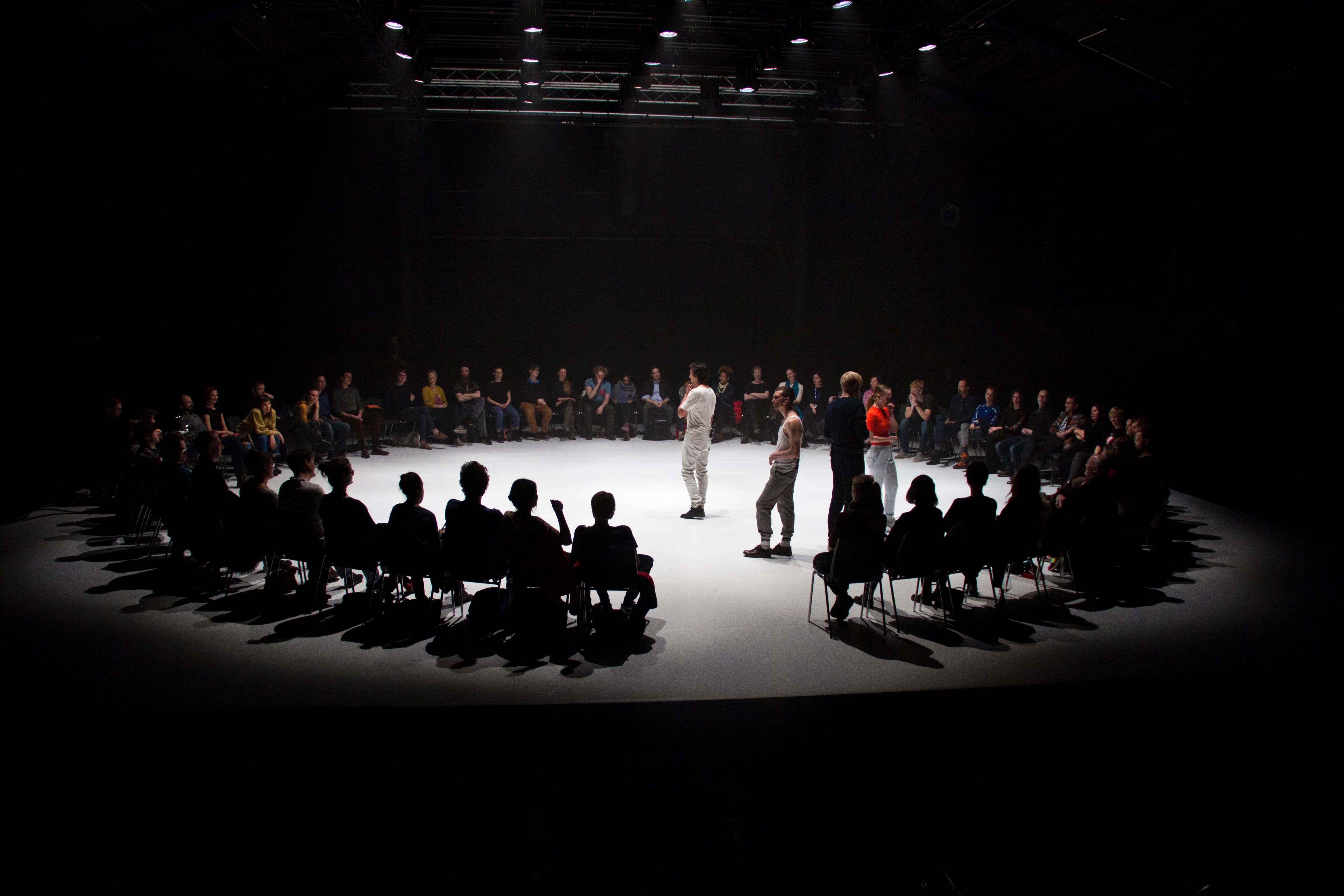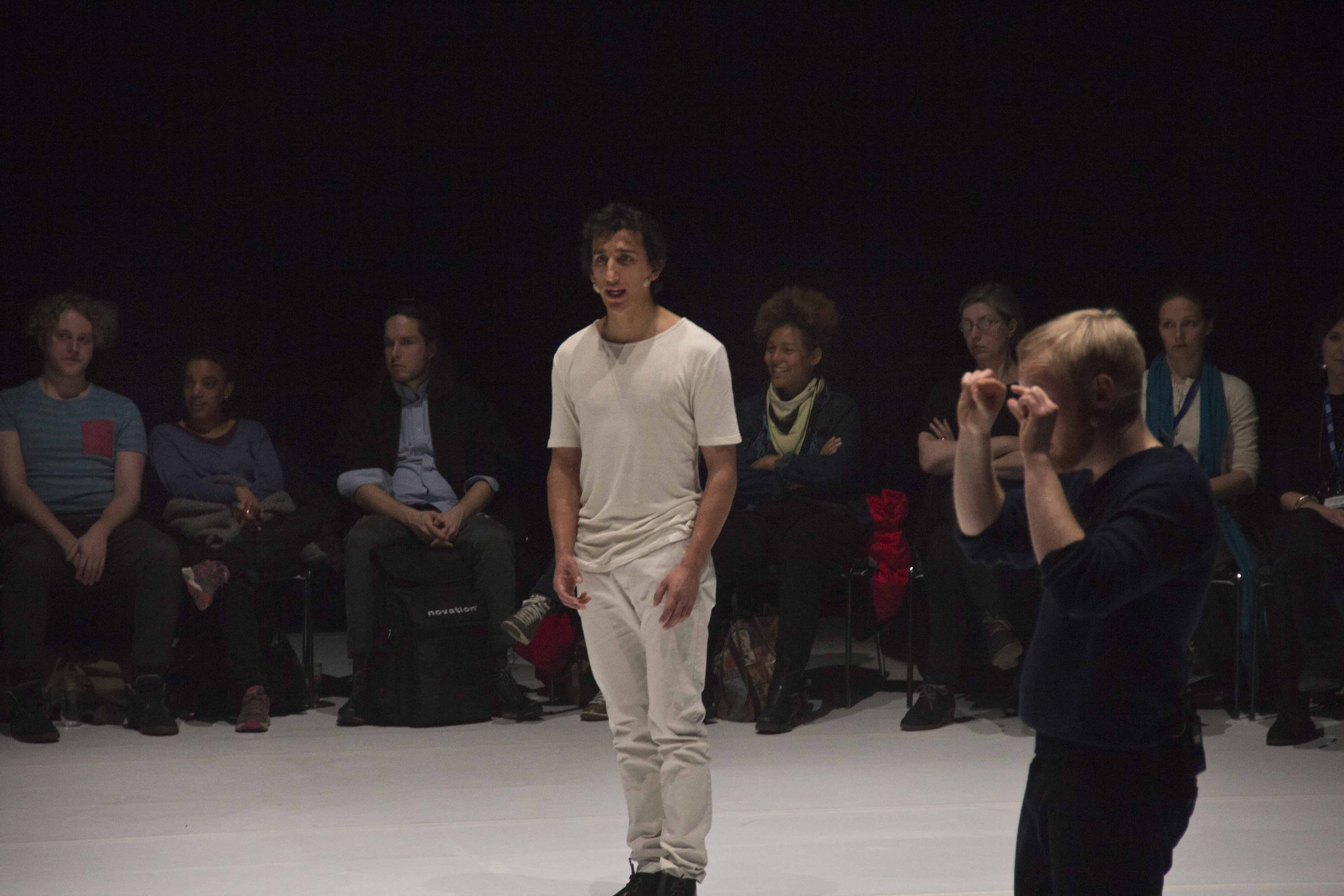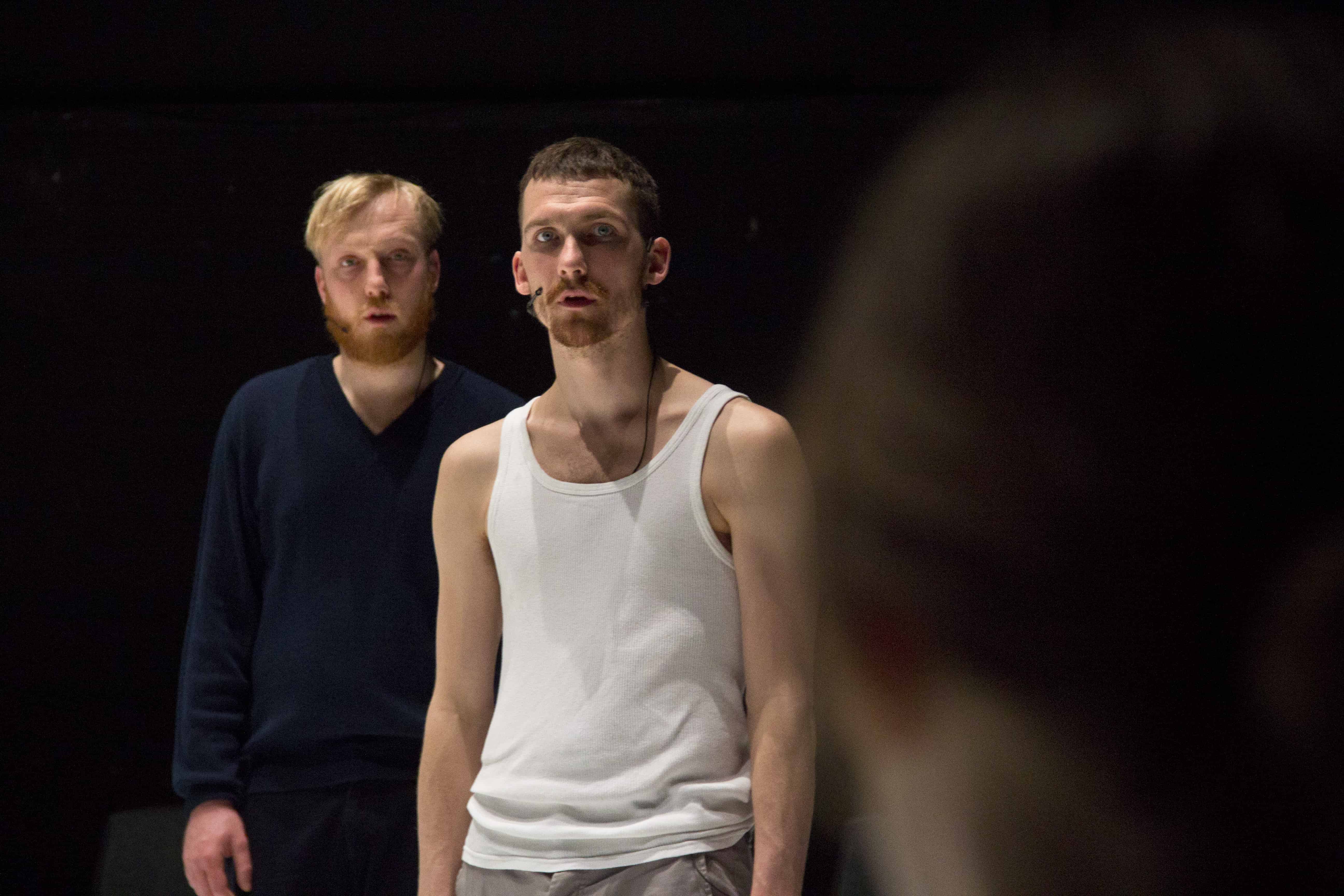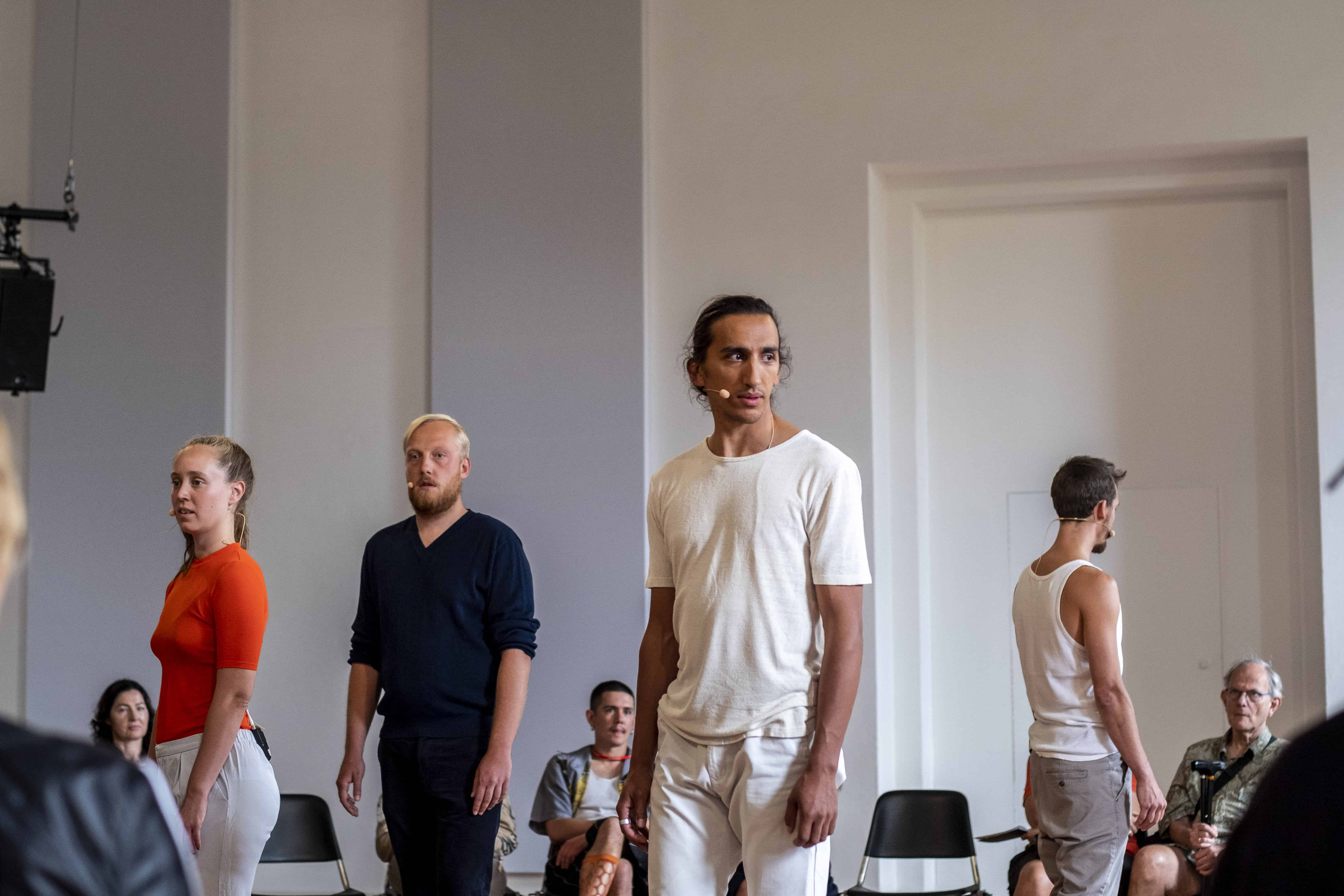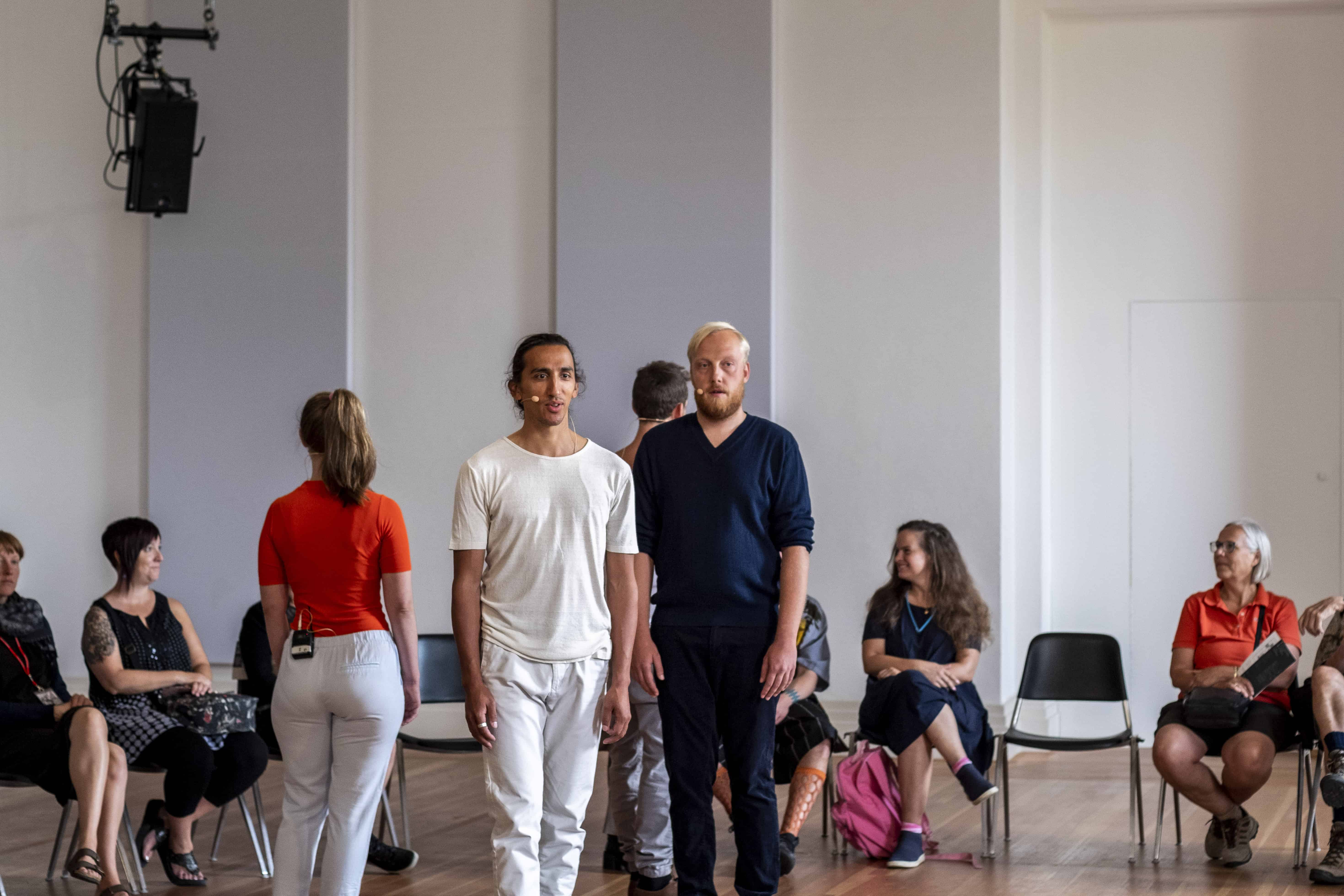 DOCUMENTATION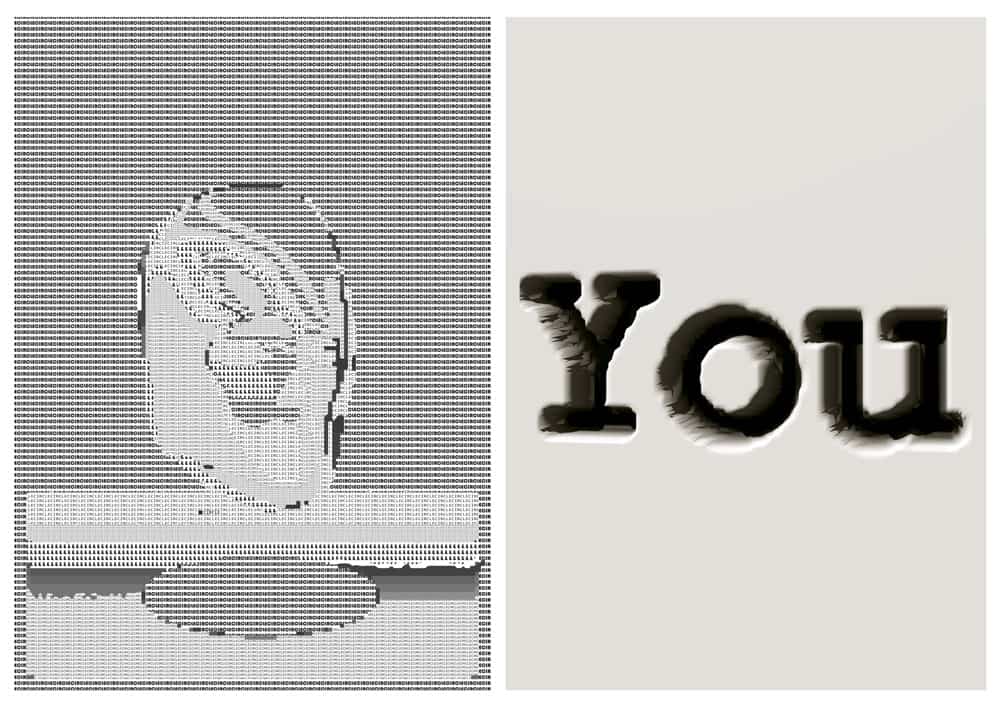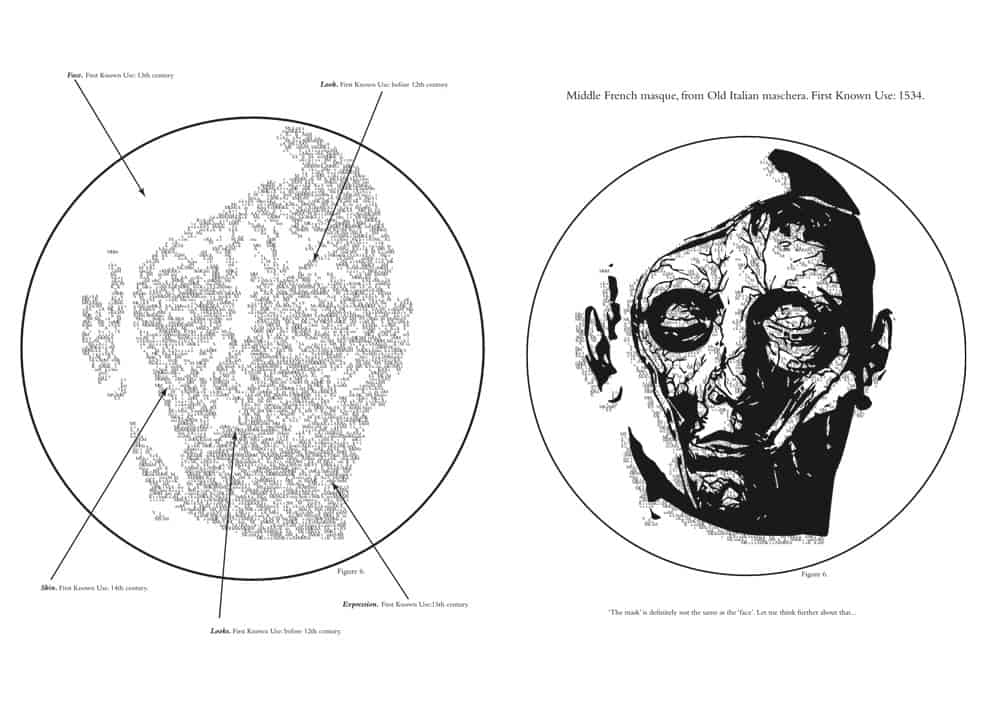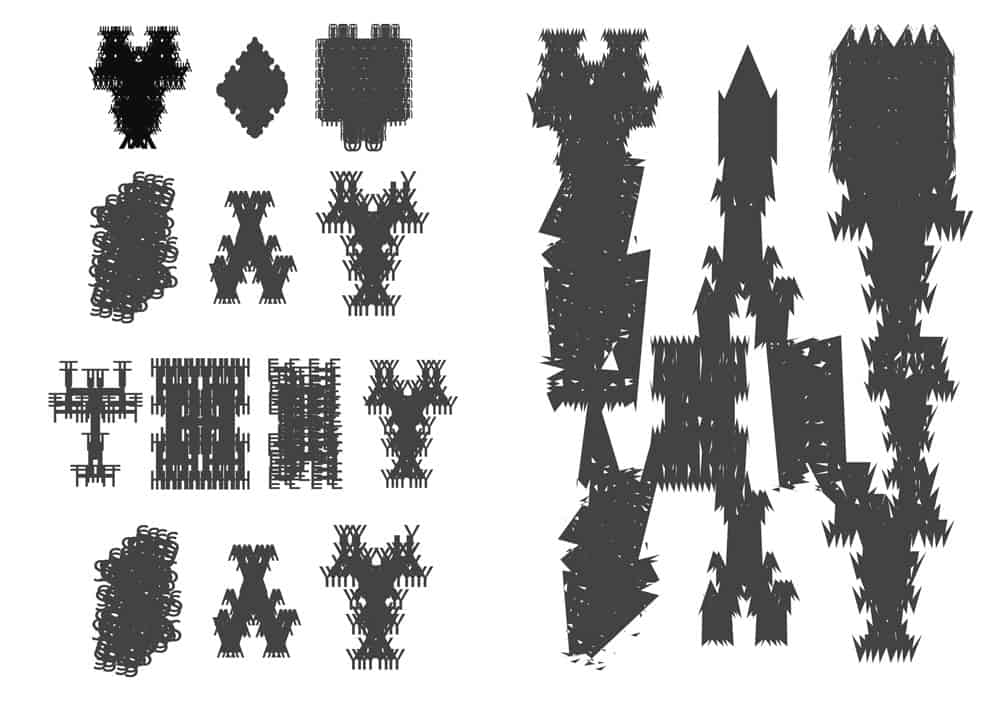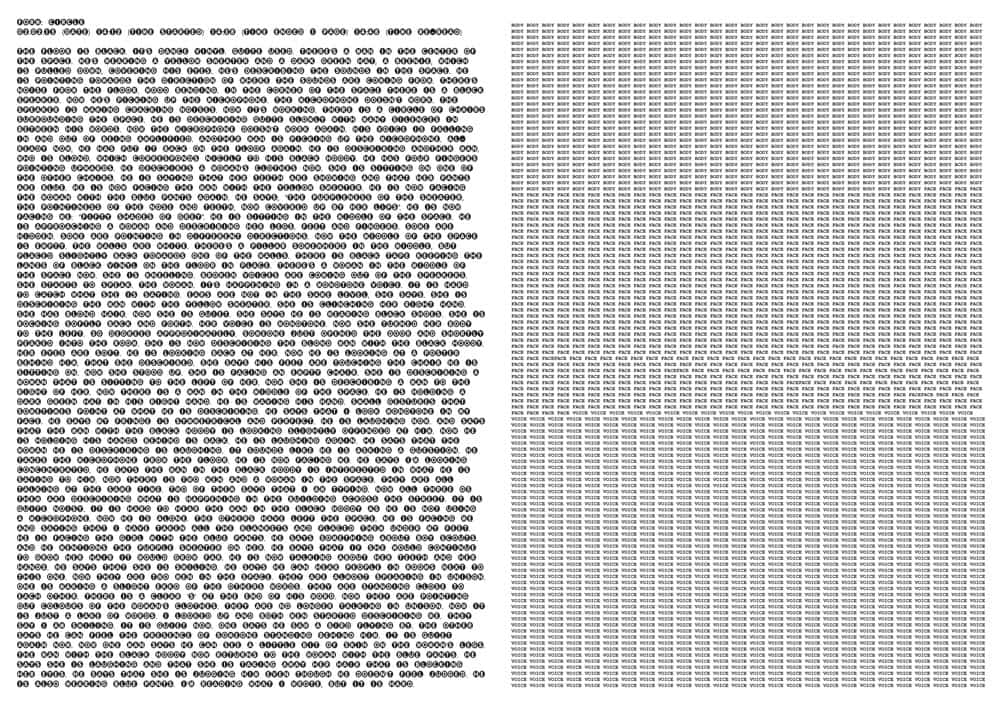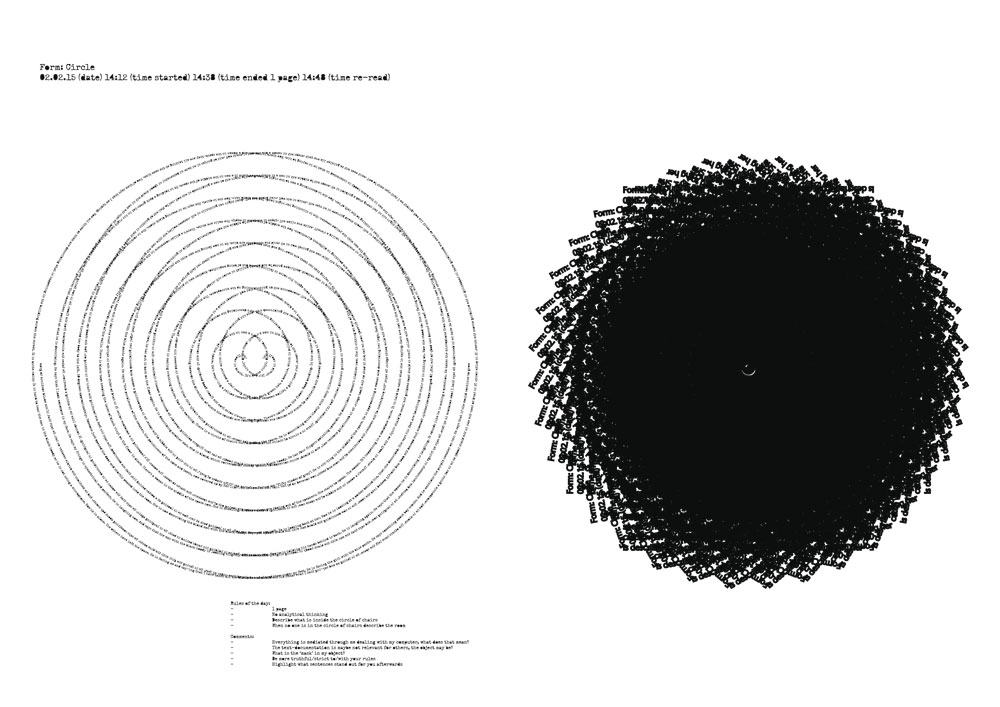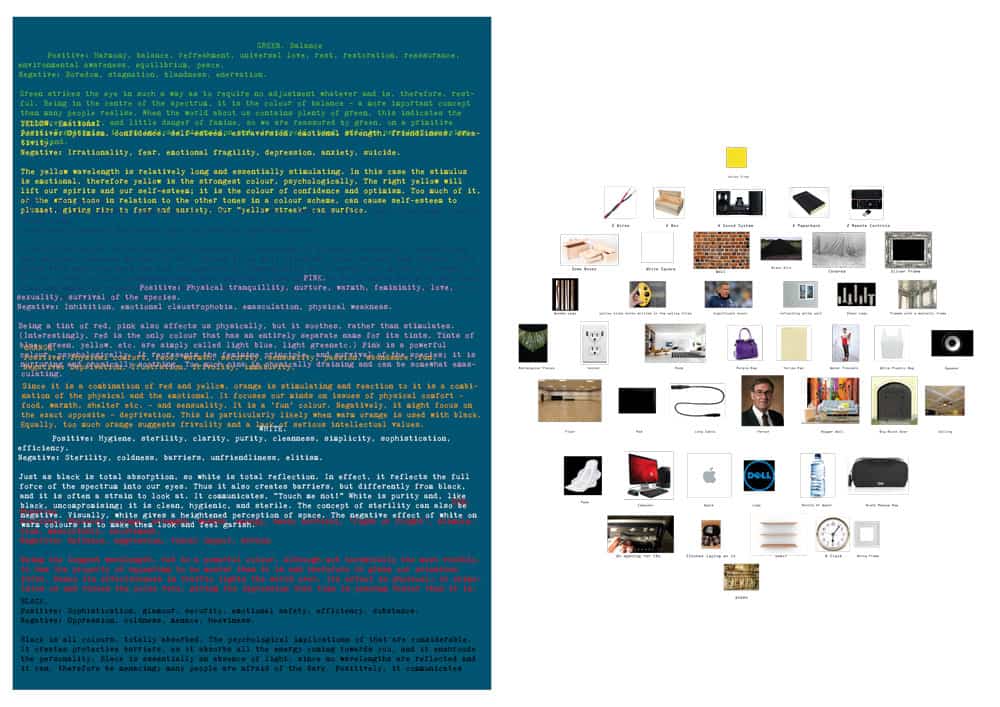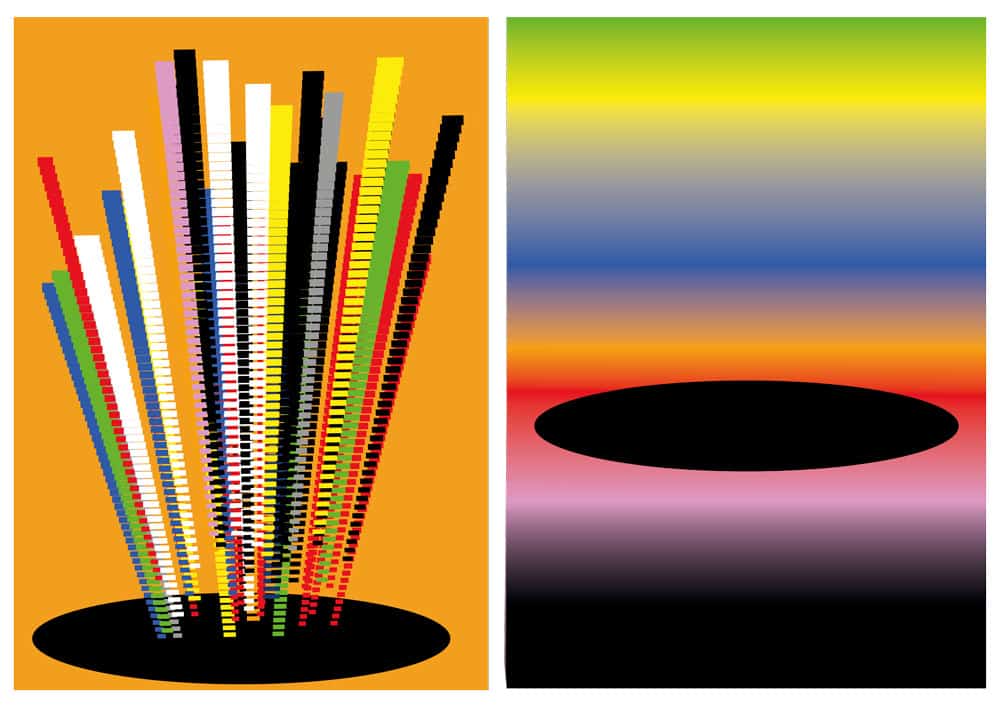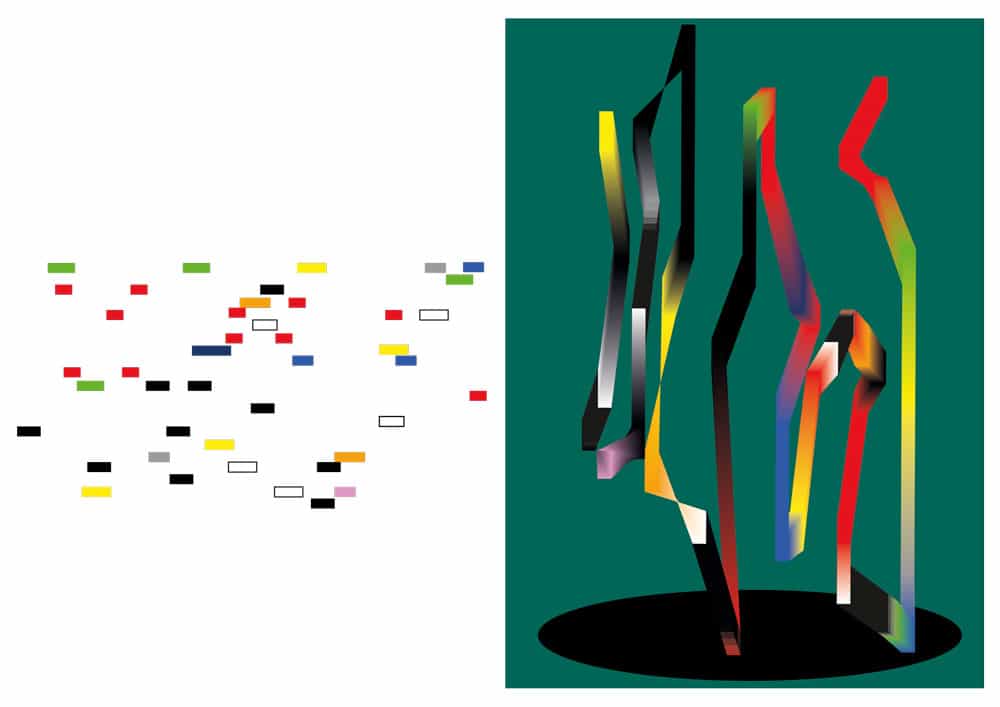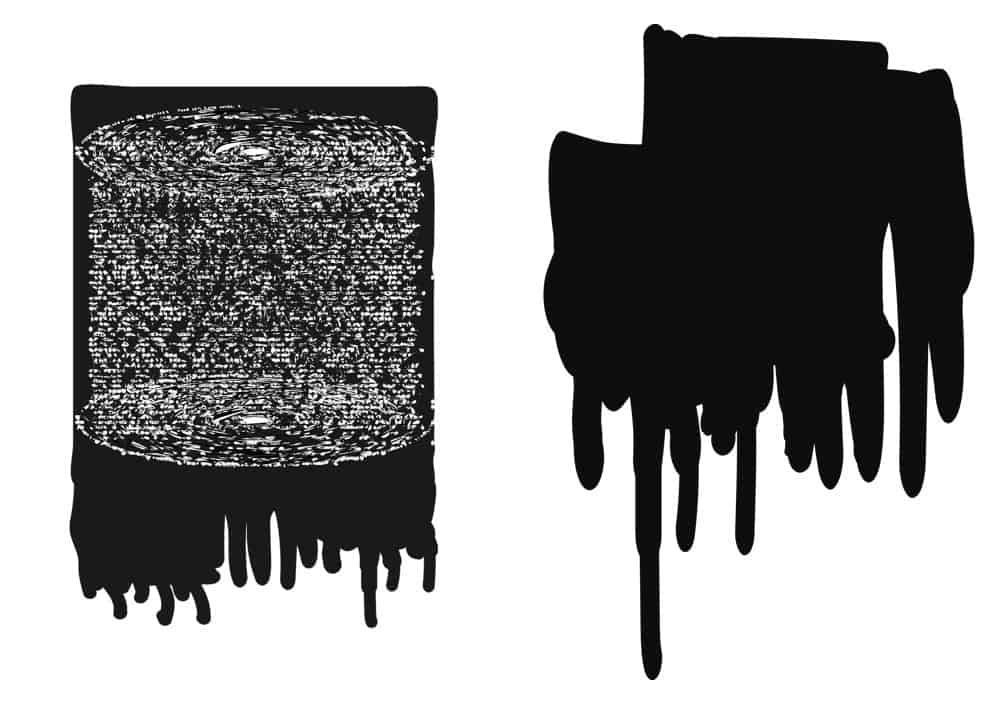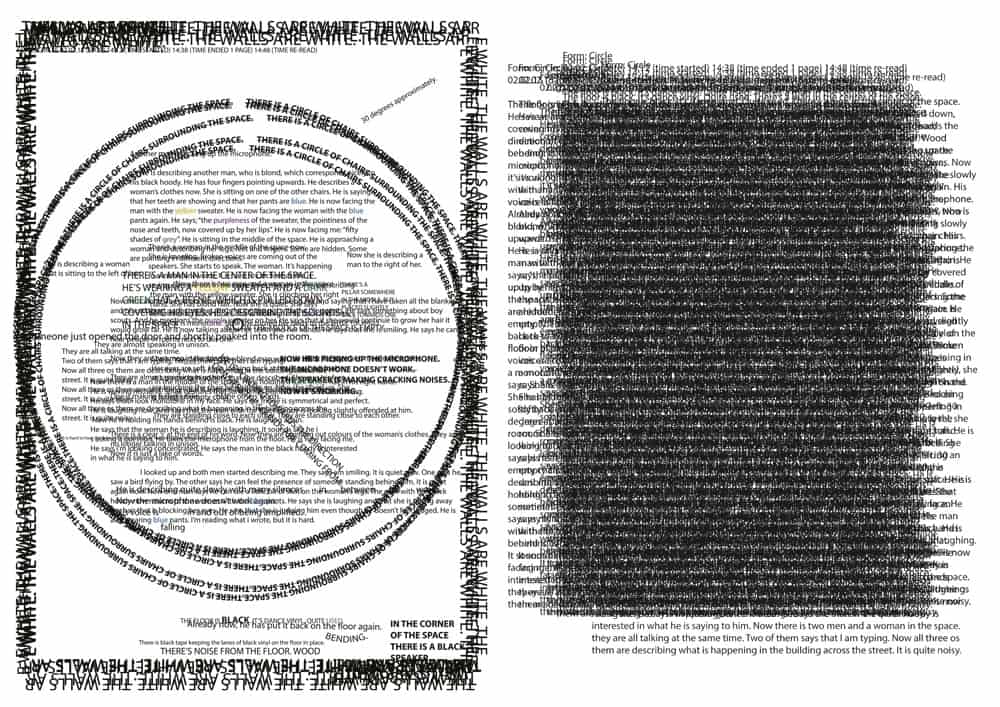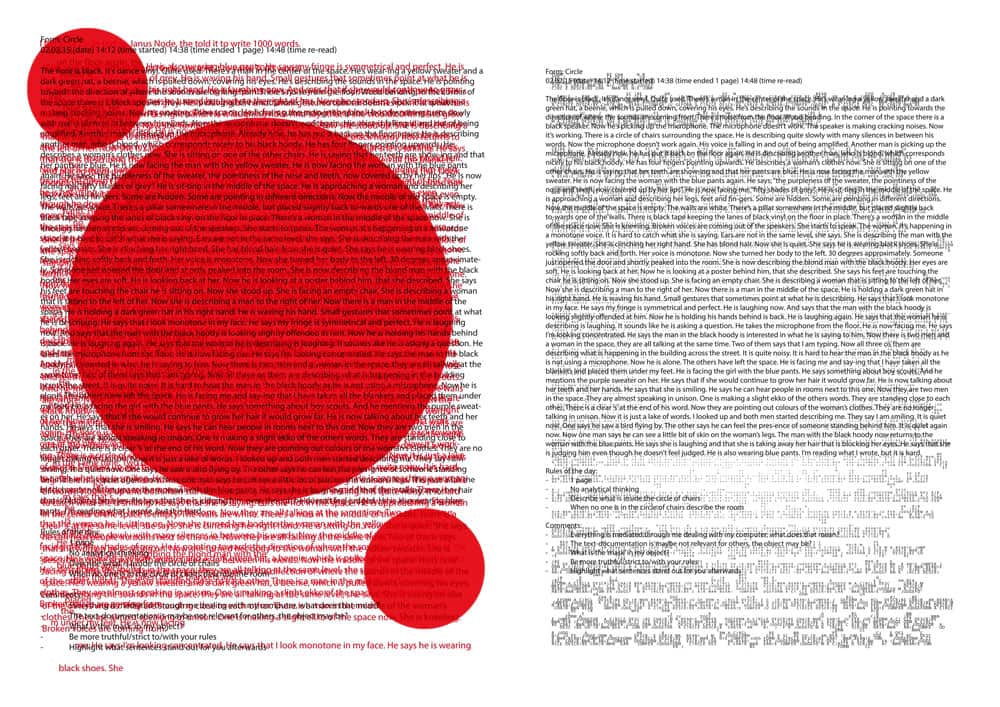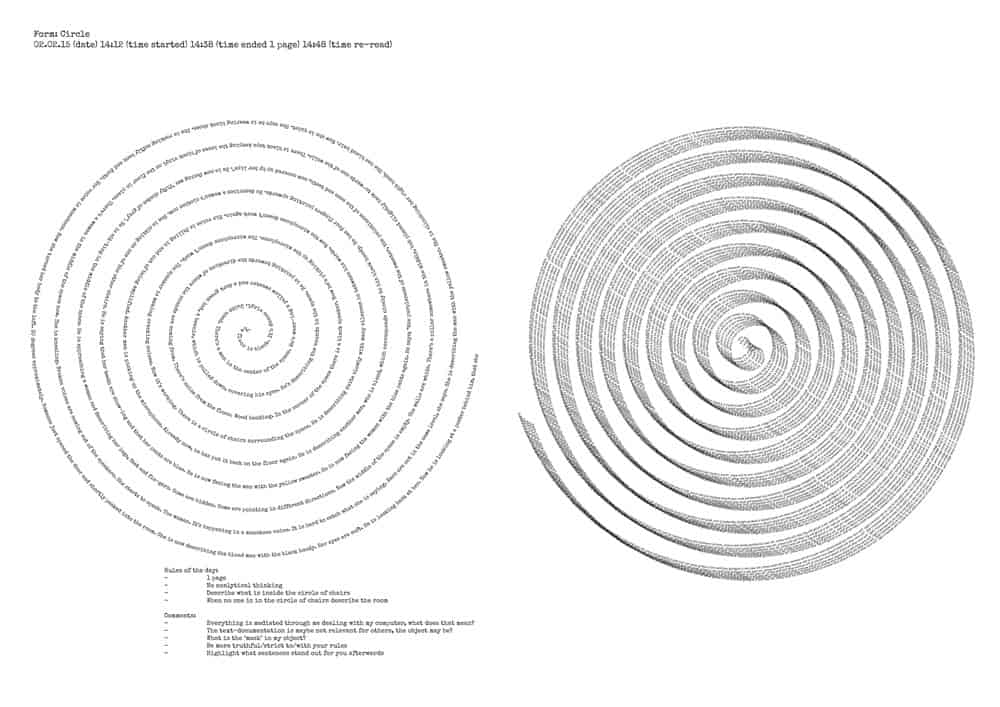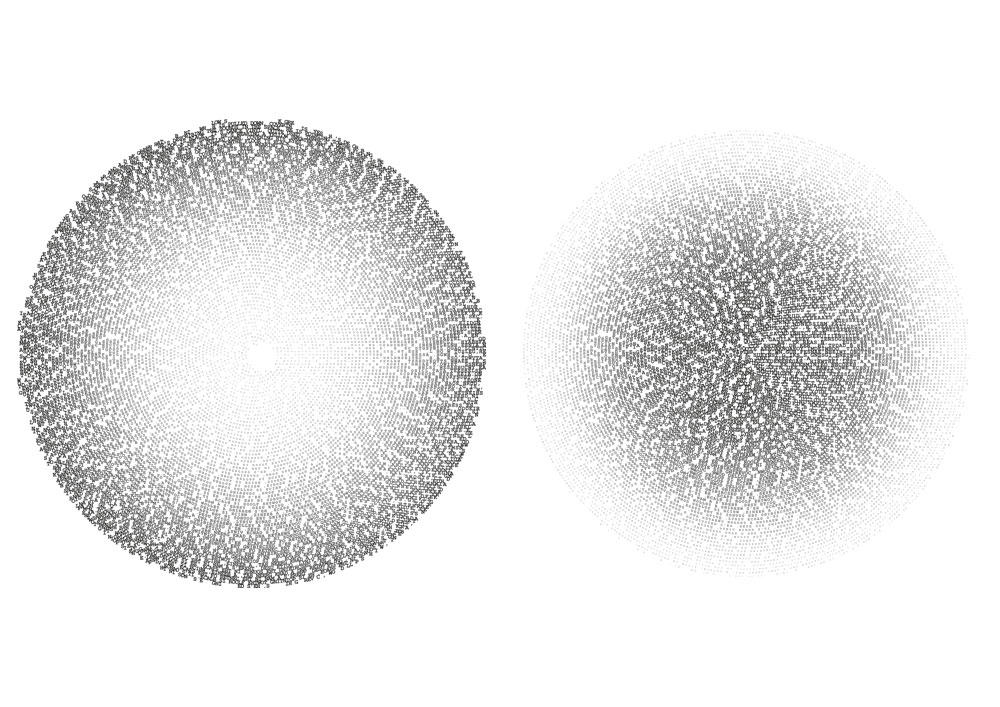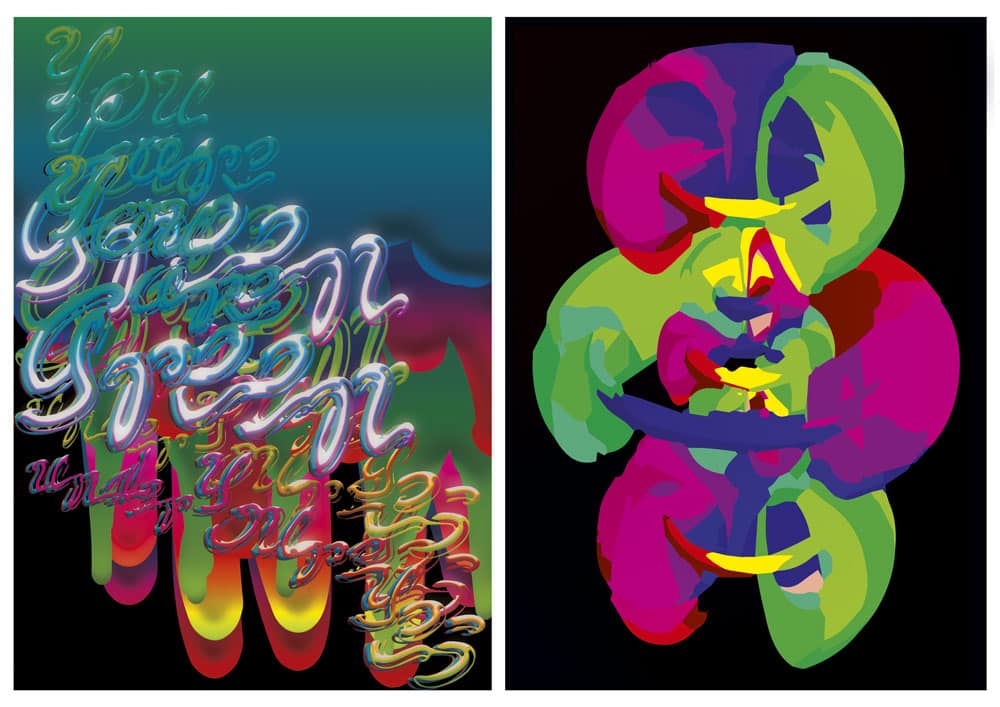 VIDEO