SYNOPSIS
Working with long time collaborators two-women-machine-show we continue an enduring investigation into the possibilities of utopia. In ALITY our attempt to find a reality beyond the known began with the concept of the virtual, a space of potential from where all possible realities are actualised.

Over its 3 hour duration, five performers use a practice based on radical availability to channel the space, allowing the virtual potential to find expression though their bodies. What we offer in ALITY is an experience of imagination in which present realities are deformed into something completely unforeseen, a space full of fictions that are not pre written. It proves the malleability of all that surrounds us and reveals the diversity that exists in any one moment.
Not unlike the experience of staring into the tarot or a kaleidoscope, ALITY is a space of spaces that unfolds the more it is attended to.

CREDITS
Concept, Choreography & Staging
Jonathan Bonnici, Marie-Louise Stentebjerg, Ida-Elisabeth Larsen
Performers
Jonathan Bonnici, Ida-Elisabeth Larsen, Yujin Kim, Emilia Gasiorek
Sound
S. Rieser
Space, Textile & Costume
Lea Paulsen
Graphic Design
Sam Moore
Choreographic Assistant
Amalie Bergstein Nielsen
Voice Consultant
Emma Bonnici
Channelling Consultant
Sunniva Høgsberg
Light Consultant
Jesper Møller
In Residency
Laboratoriescenen at Dansehallerne, Dansearena Nord, PACT Zollverein
Co-production
Dansehallerne, Kunsthal Charlottenborg, Theatre Academy – University of the Arts Helsinki
Support
The Danish Arts Foundation, Knud Højgaards Fond, Beckettfonden, Oticon Fonden,Københavns Kommunes Scenekunstudvalg, Carcel

REVIEW
"This performance makes technique visible. Makes practice visible. Makes privilege visible. Makes me visible. I look into the floor and I'm staring back at myself. I look into the middle and the bodies are moving clockwise like a slow stirring pot of elixir. I'm attracted to the force of the movement and what's to come. There's something haunting about it. I want to disappear with it. Sporadic familiar movements appear and dissolve, I feel a strong urge to read the score they are working with. I want to gain full access to this reality."


My Nilsson https://choreographycritique.wordpress.com/test-3/
DOCUMENTATION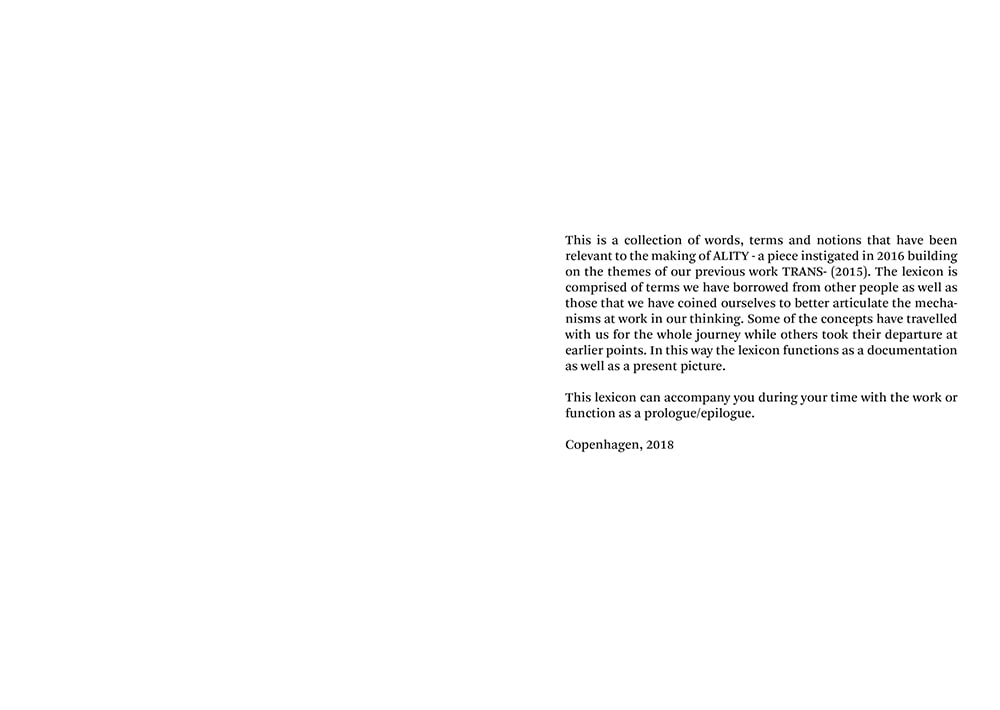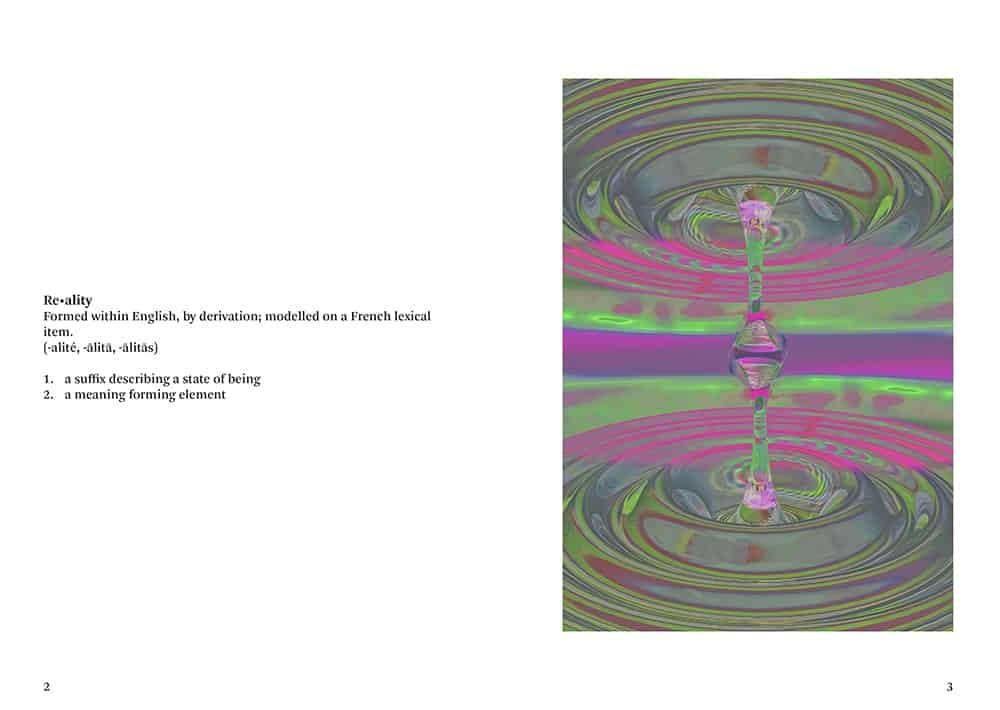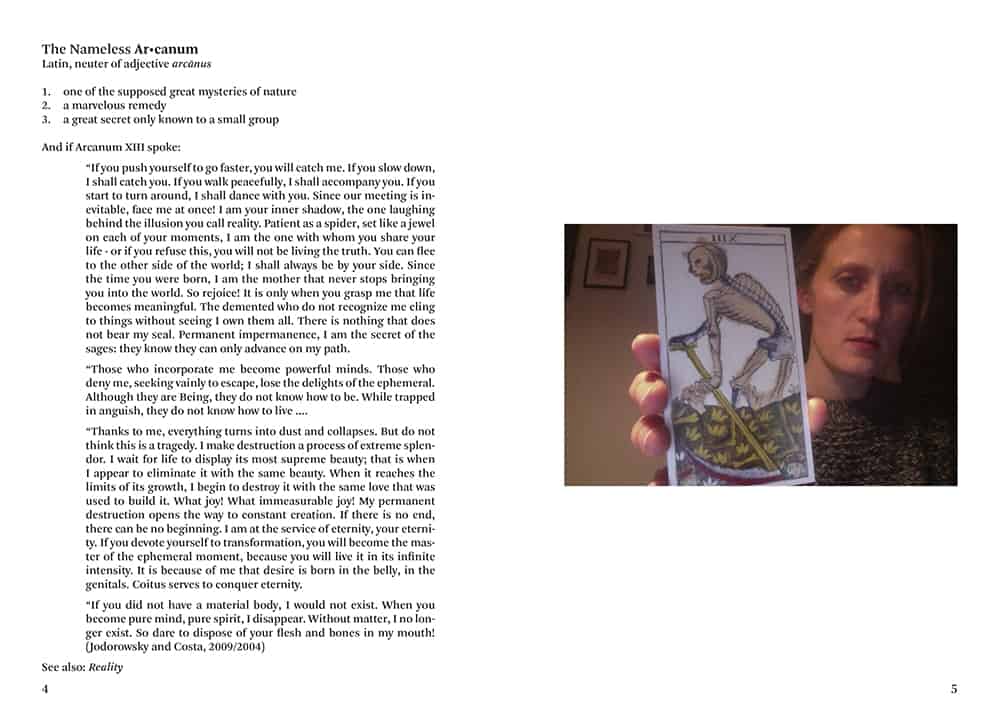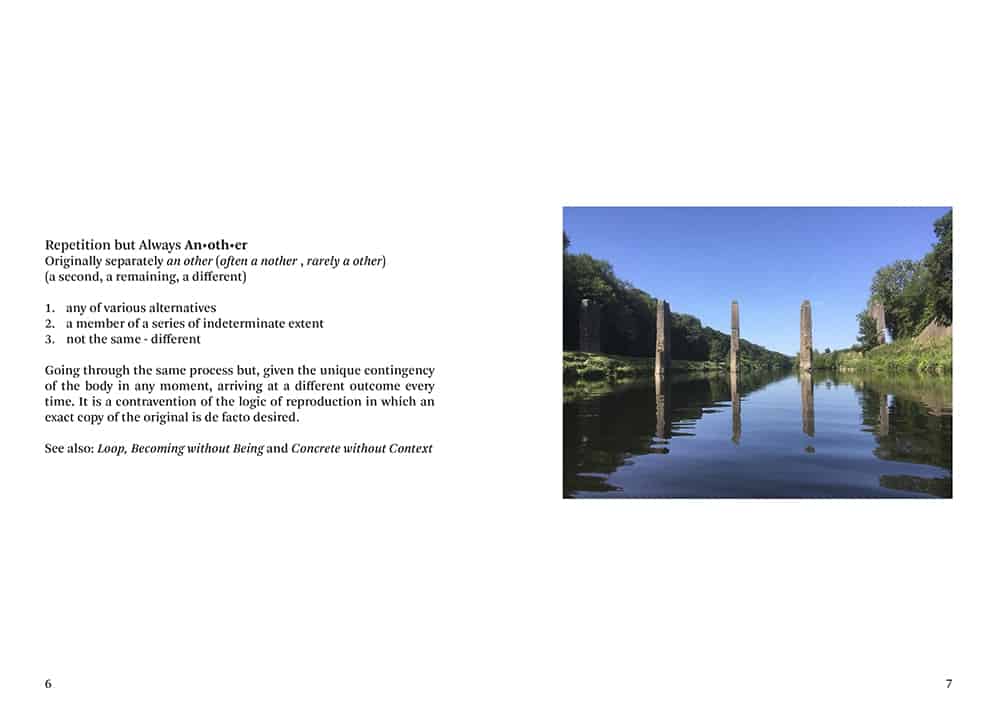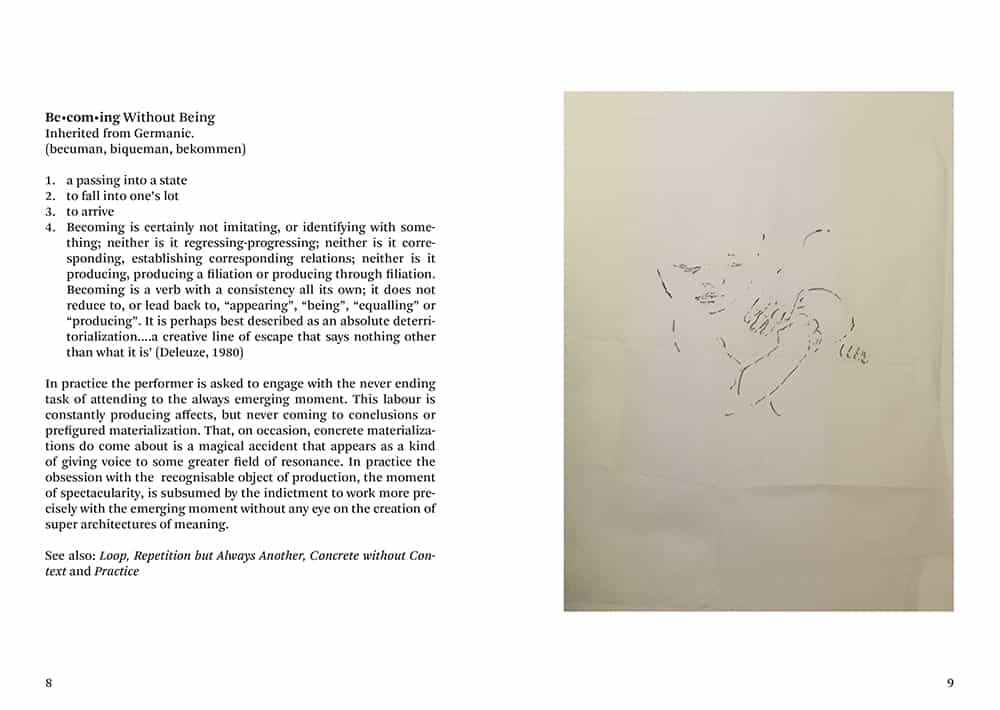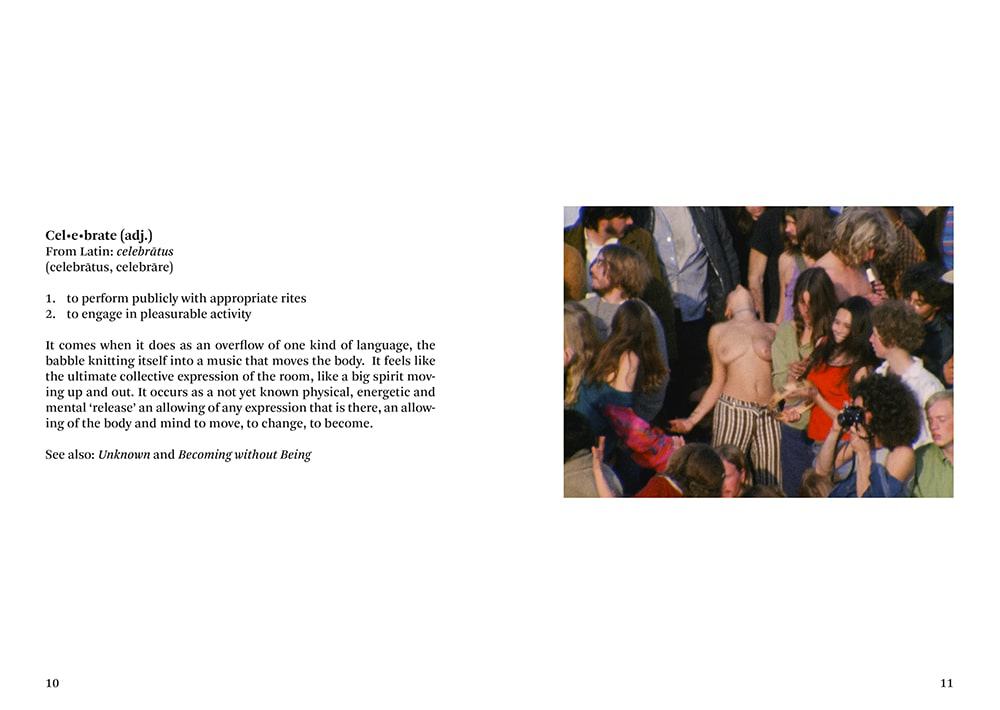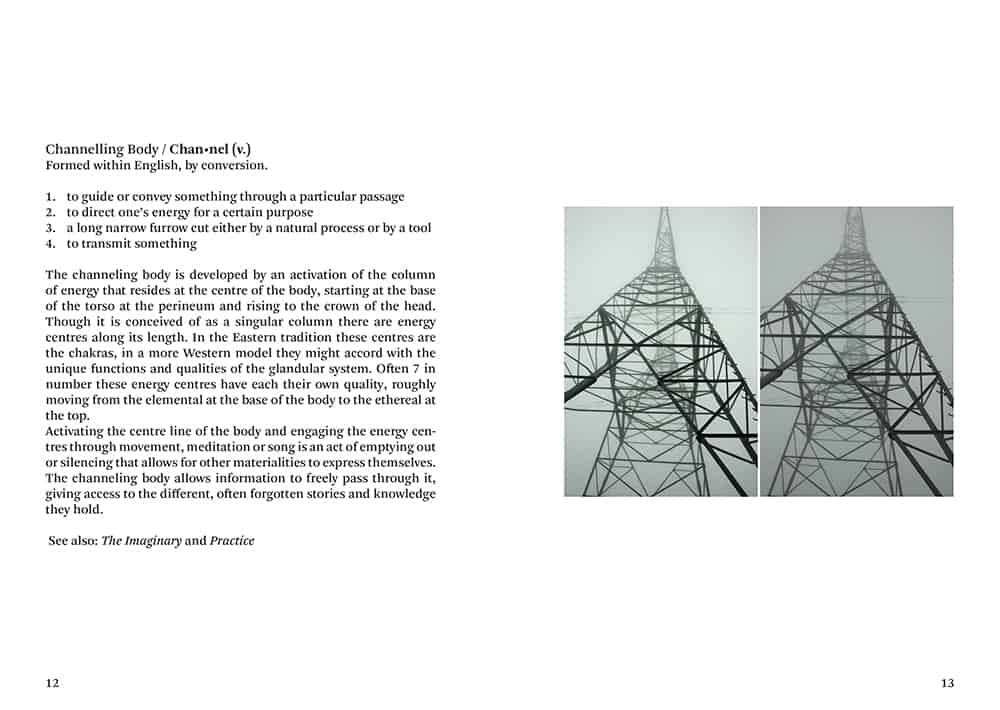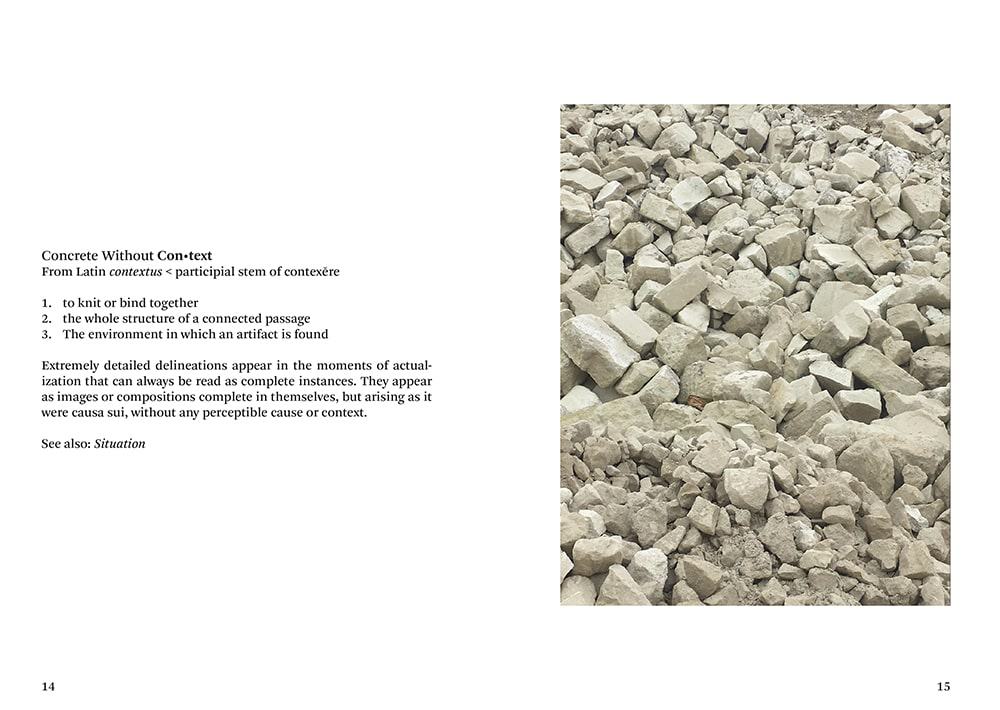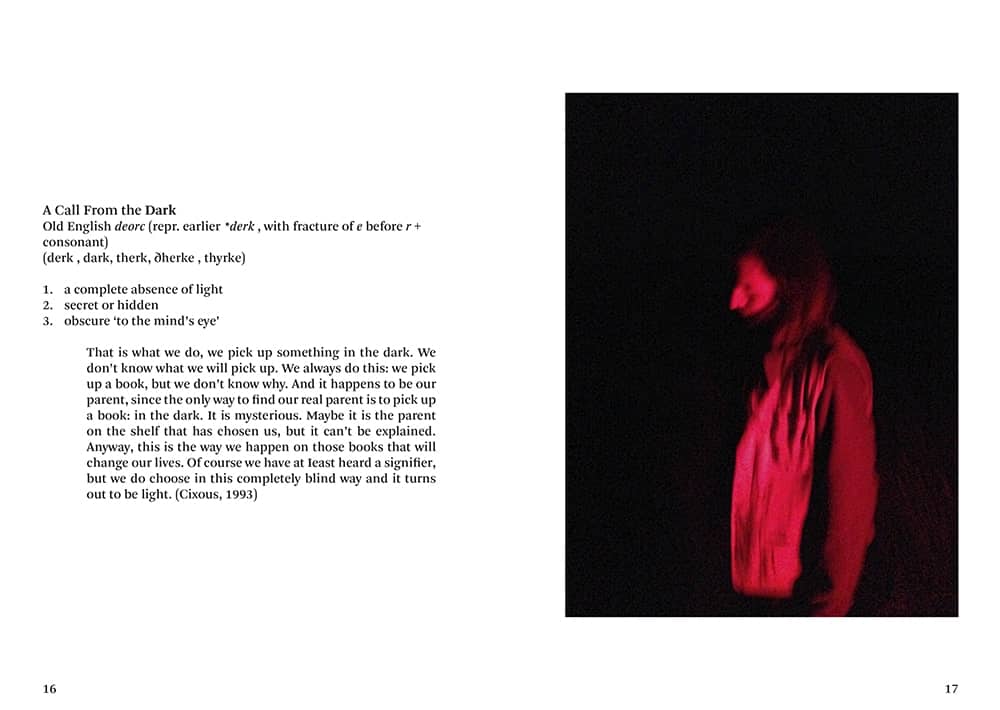 IMAGES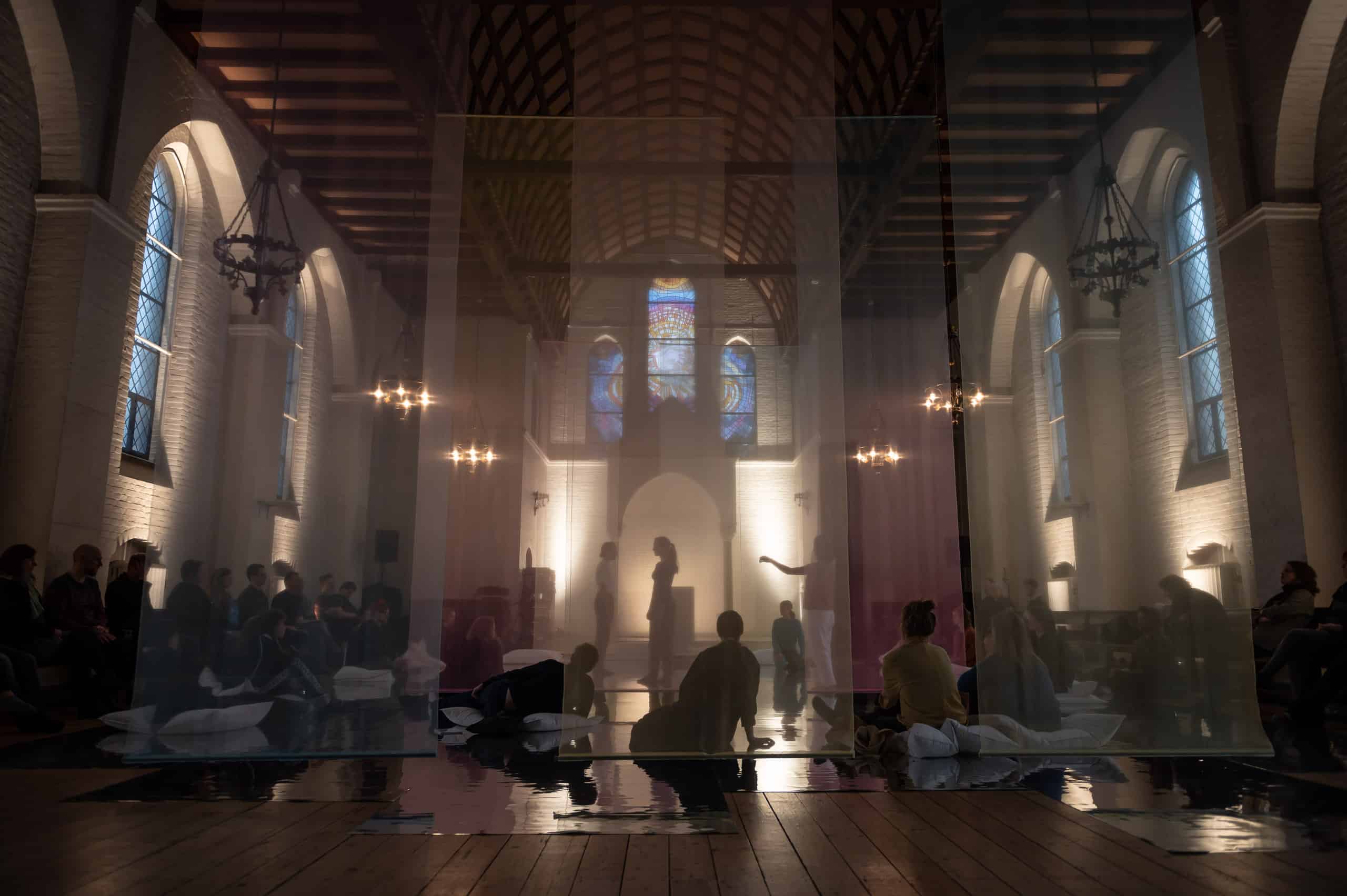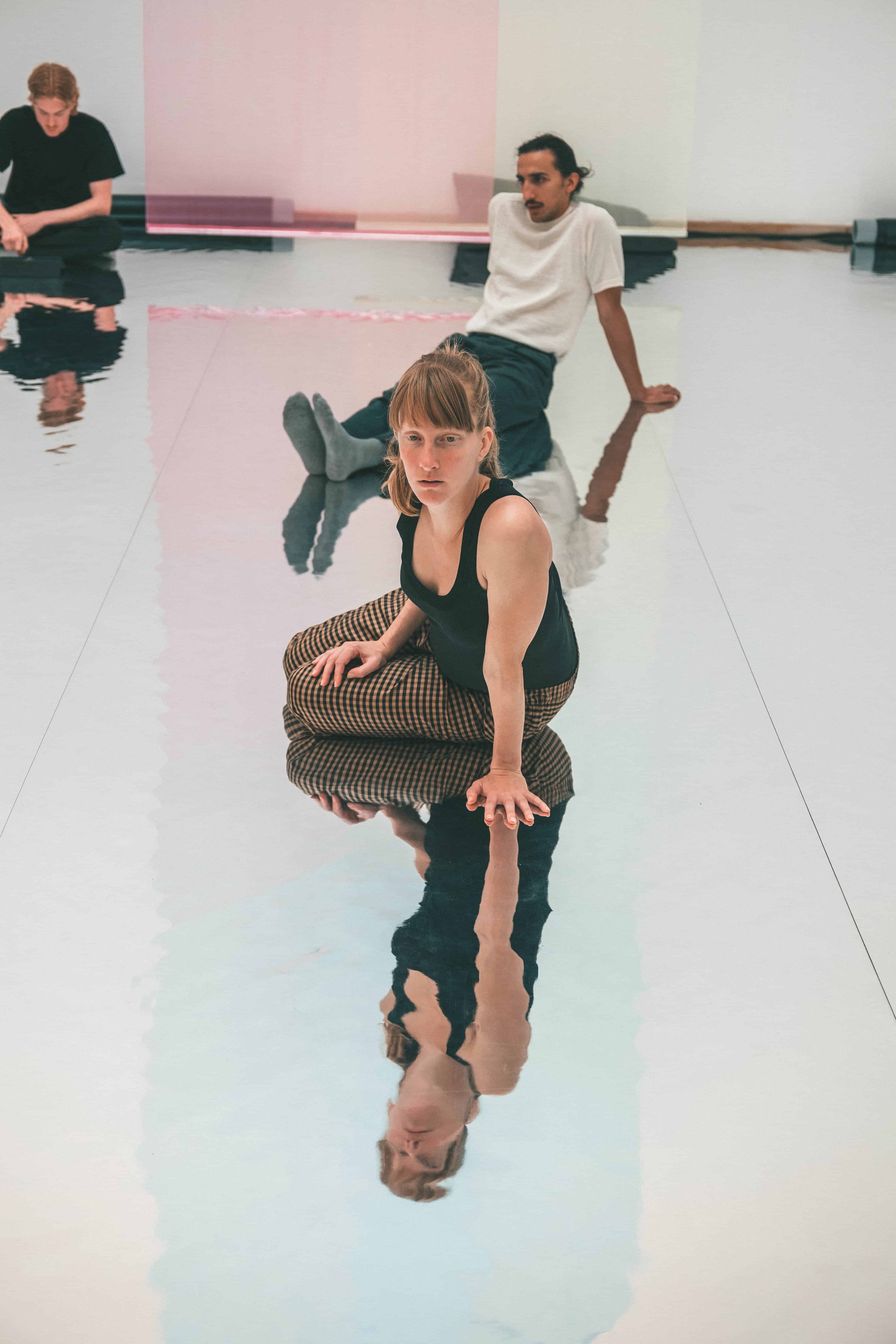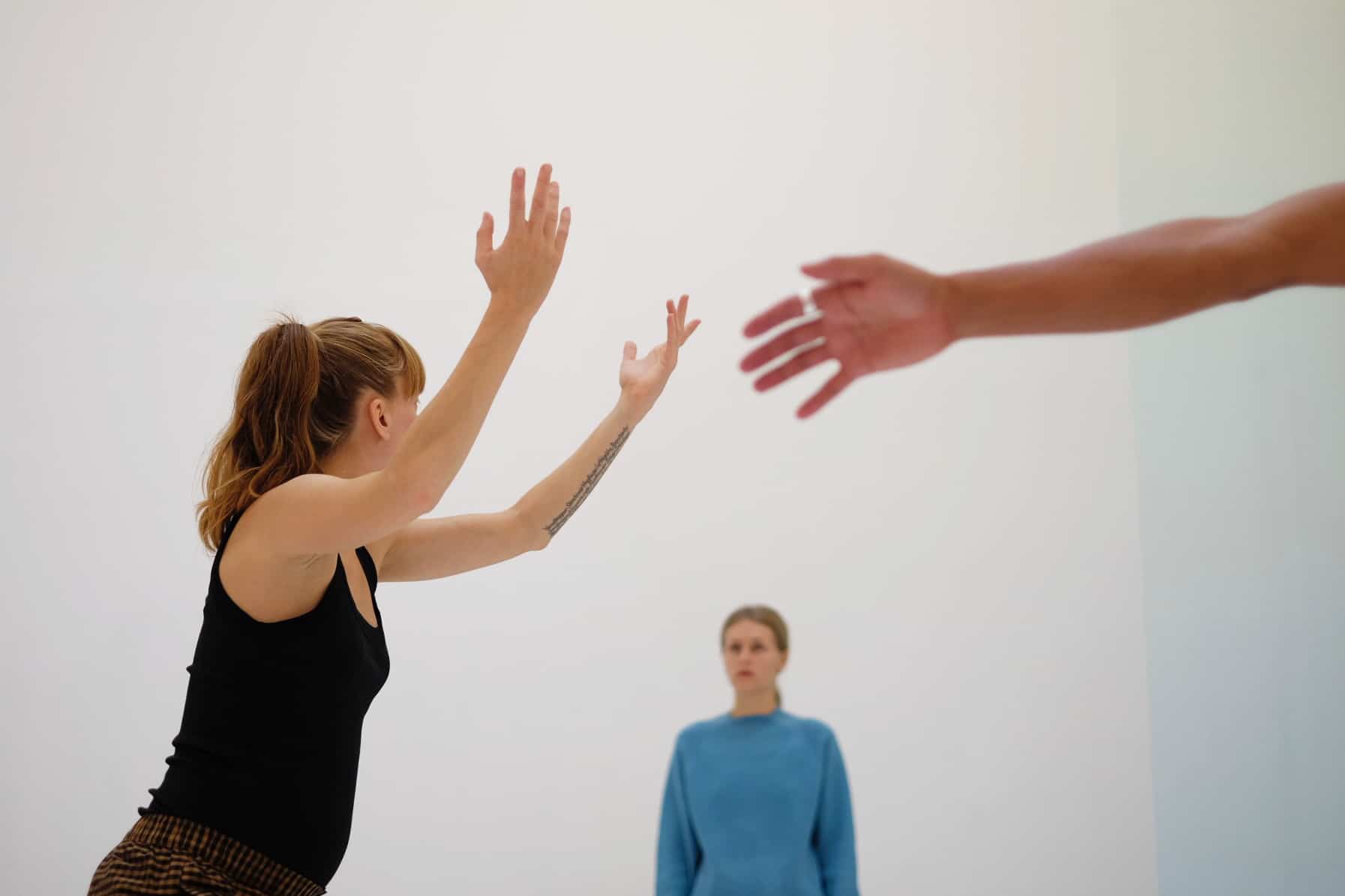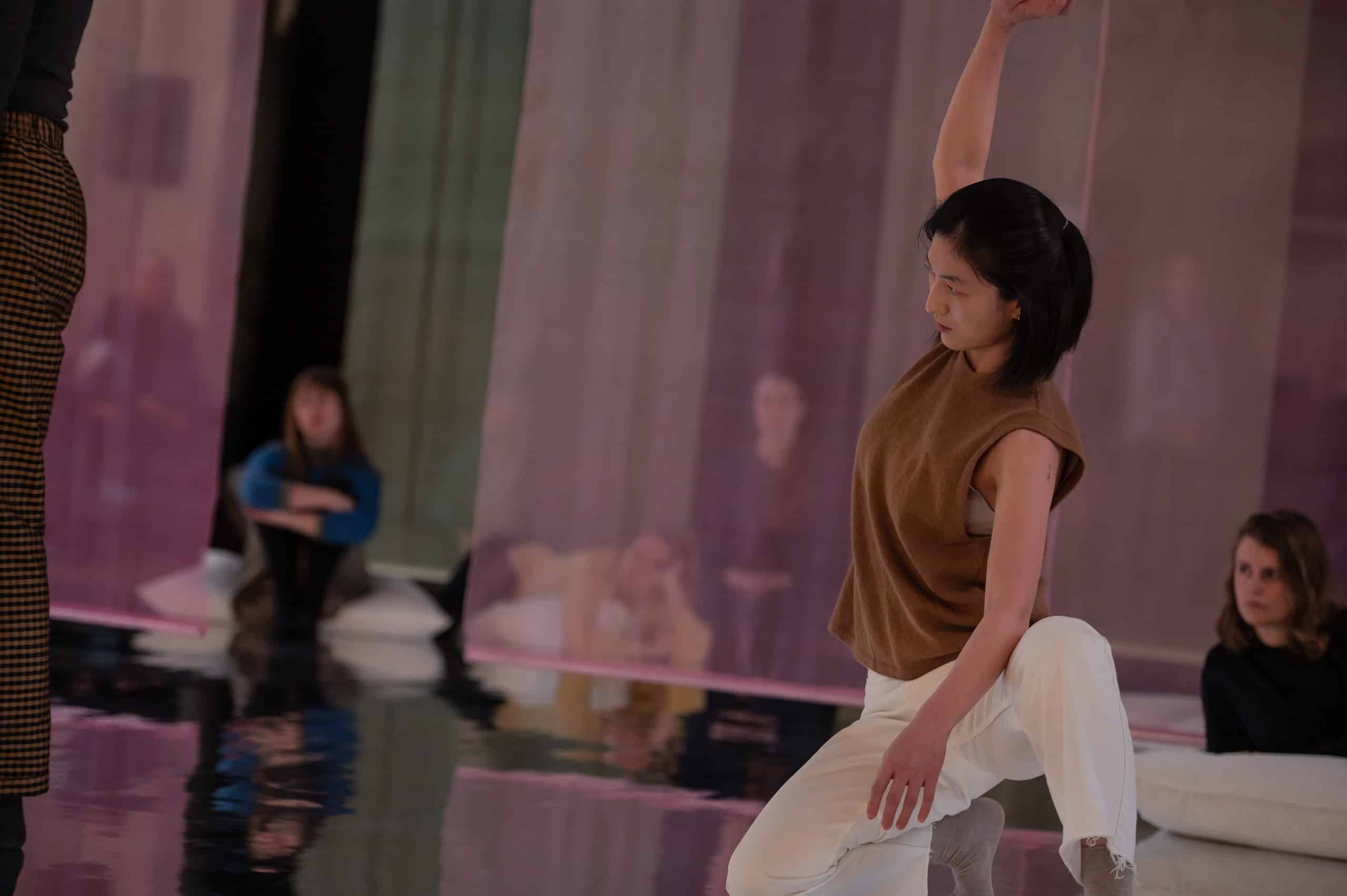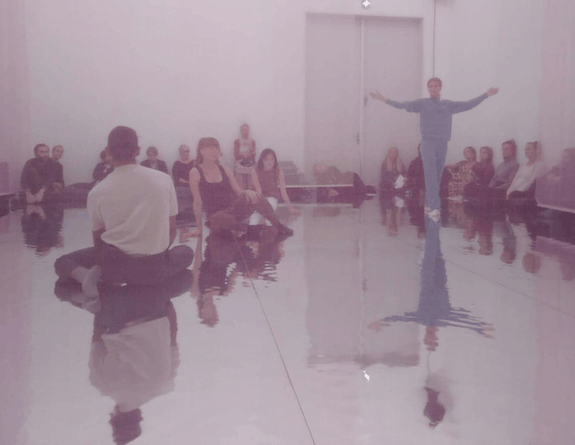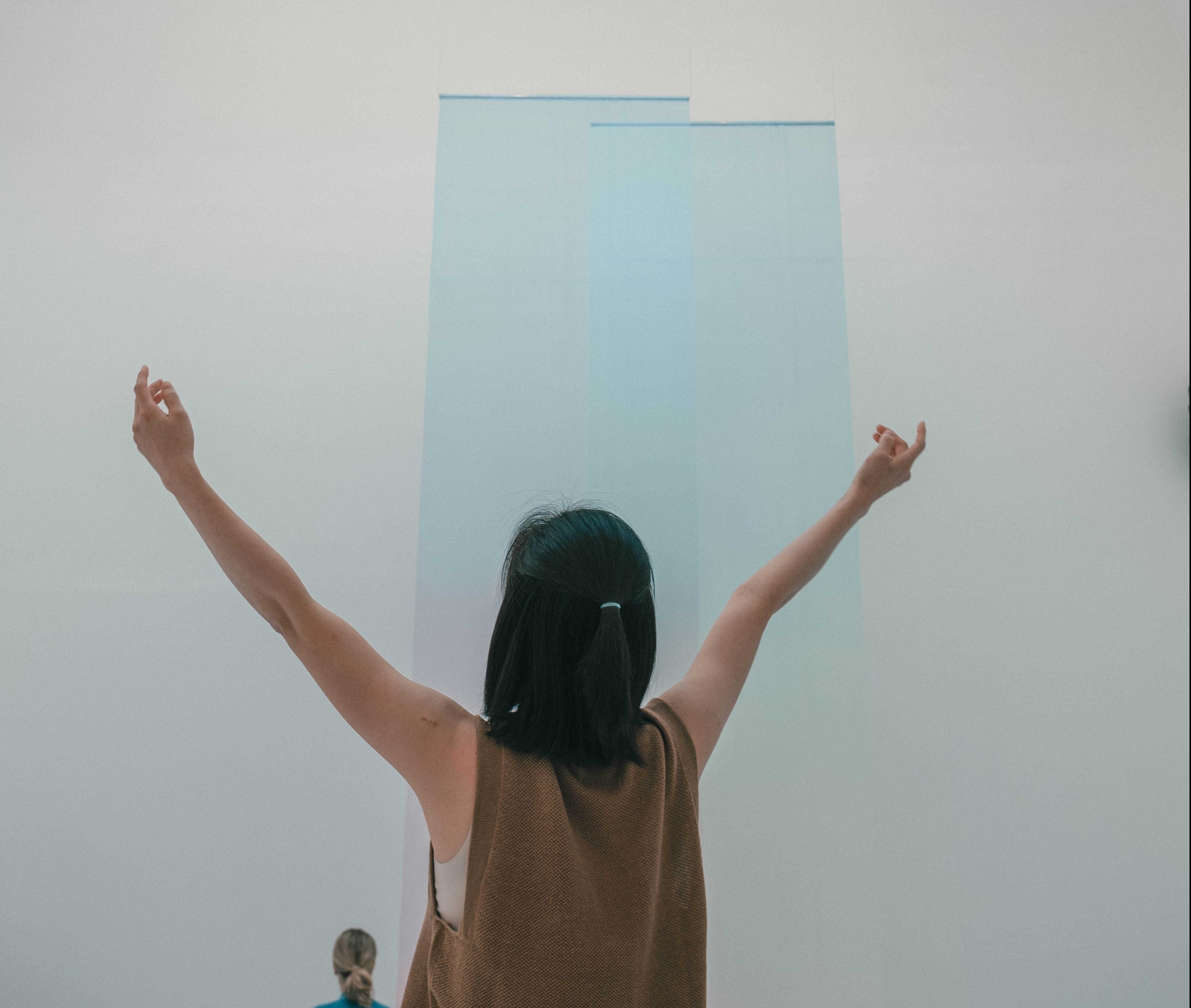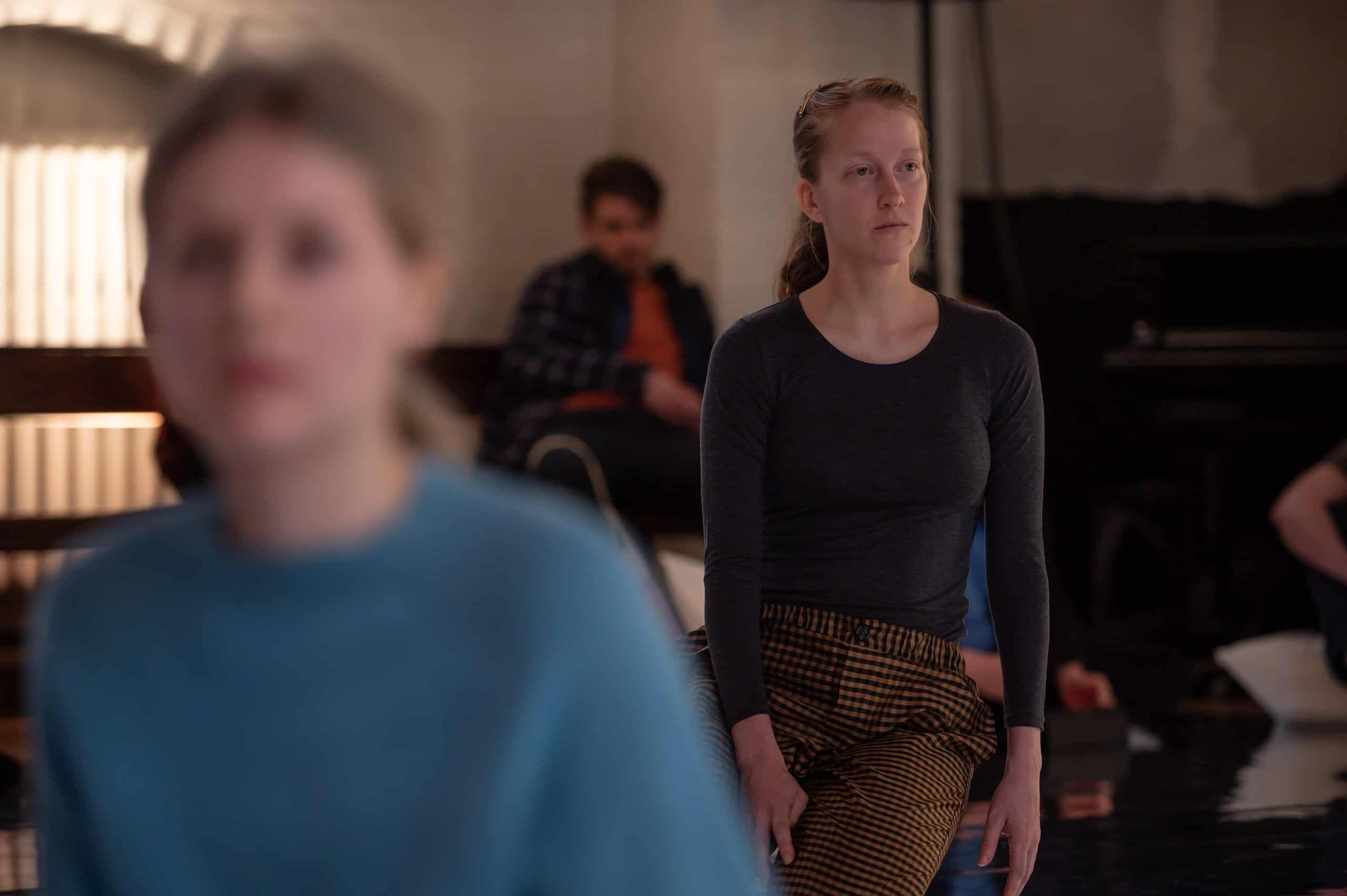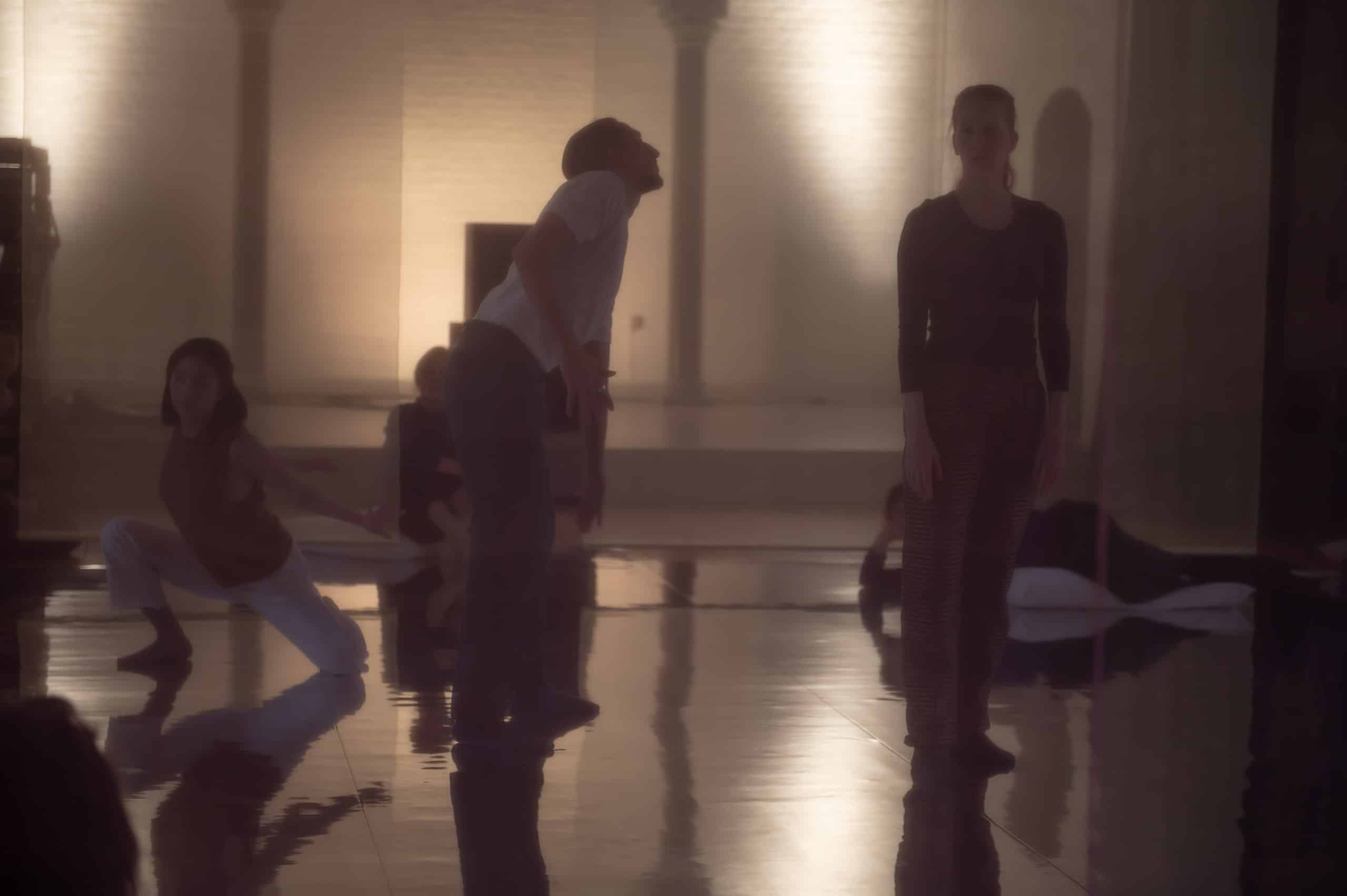 TRAILER